Plum Pud Recipe
Try this classic apple and plum sponge pudding recipe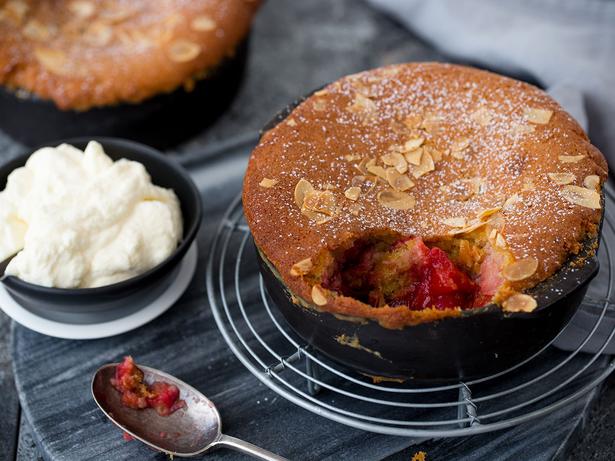 Friday April 21, 2017
Classic desserts like this apple and plum sponge pudding can be made with any fruit. It is a perfect way to use what is growing in the garden or use some fruit you may have frozen just for an occasion like this. If you are a banana lover like me, adding one to the cooked fruit is delicious. Served hot with cream or a good quality icecream, this dessert is hard to pass up.
PLUM PUD RECIPE
Serves 6
1 Tbsp butter
2 apples peeled, cored and sliced
6 plums, stones removed
50g brown sugar
¼ tsp cinnamon
¼ tsp ground ginger
Sponge
100g butter
100g caster sugar
2 eggs
½ tsp vanilla
100g self-rising flour
1 Tbsp flaked almonds
Whipped cream or icecream to serve
1. Preheat an oven to 180C. Place the butter in a saucepan and melt. Add the chopped apple, plums, sugar, cinnamon and ginger cover and cook slowly for 15-20 minutes until softened. Pour the fruit into an ovenproof baking dish.
2. To make the sponge, cream the butter and sugar until light and fluffy. Add the eggs and vanilla then fold in the flour.
3. Spoon the batter on to the fruit, sprinkle over the almonds and place into the oven for 35-40 minutes until the sponge has risen and is lightly browned.
4. Serve dusted with icing sugar and a large dollop of cream or icecream.
Be inspired by the good things in life. Sign up now to receive emails from Viva, and twice a week you will be sent the latest news, profiles, videos, fashion shoots, competitions and more.
Share this:
More Food & Drink / Recipes