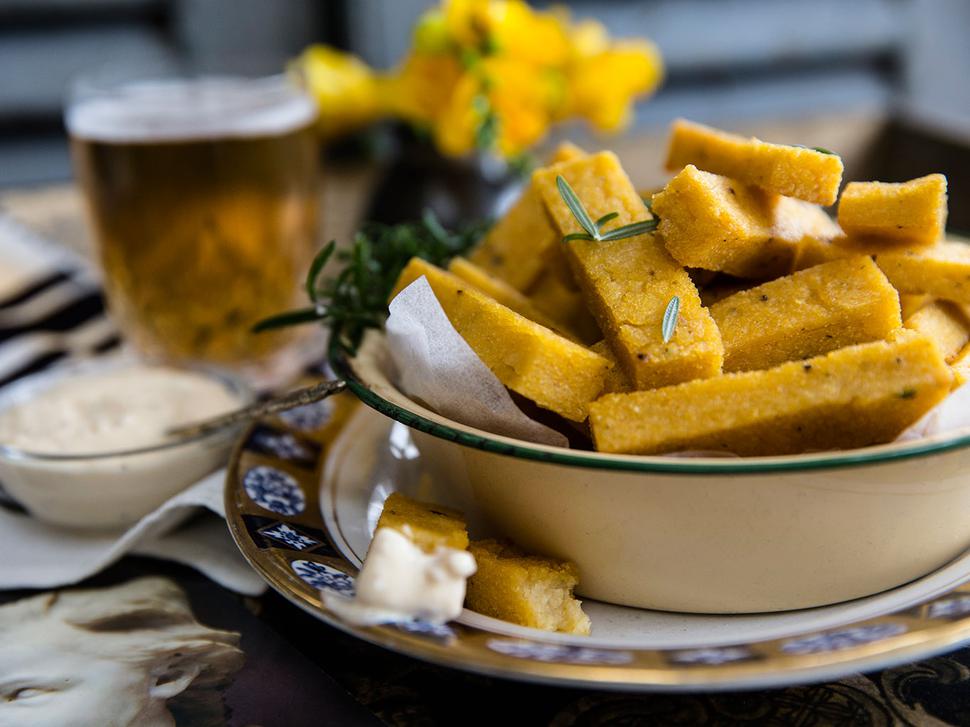 Polenta Chips Recipe with Aioli
Try these polenta chips for a tasty and satisfying snack
Saturday Sept. 12, 2015
POLENTA CHIPS RECIPE WITH AIOLI
Serves 4-6
• 2 cups stock
• 2 cups water
• 25g butter
• ½ tsp salt
• ½ tsp chopped rosemary, plus extra for garnish
• 2 cups polenta
• Oil spray for cooking
To serve
• ½ cup aioli
1. Line a 20cm x 30cm tin with plastic wrap.
2. Place stock, water, butter, salt and herbs in a large pot. Bring to a simmer then, while stirring with a whisk, pour in polenta in a steady stream. Continue to whisk until mixture is thick.
3. Spoon polenta into tin and smooth using a spatula and your hands. (If they are slightly oily it will make the job easier.) Cover polenta and allow to cool completely.
4. Preheat oven to 200C.
5. Unwrap polenta and cut into even-sized chips. Line a baking tray with paper. Place chips on to paper, spray with oil and bake for 30 minutes. Turn, spray and continue to cook until crispy and golden.
6. Serve with aioli or your favourite dips.
Share this:
More Food & Drink / Recipes