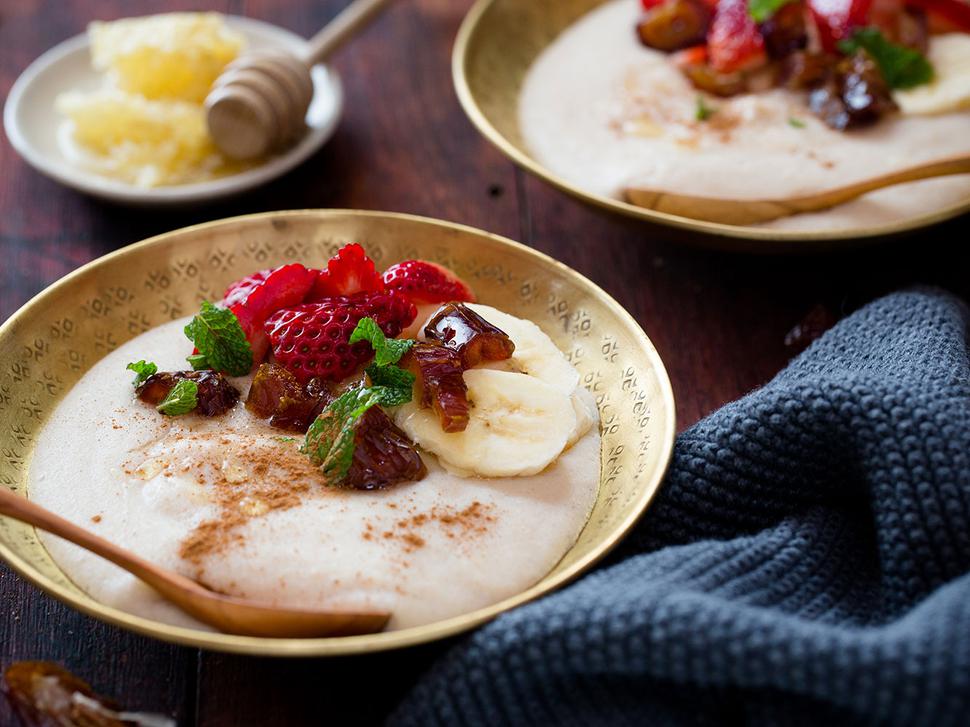 White Polenta Porridge Recipe
Lovers of porridge will enjoy this lighter version with white polenta, cooked in honey-sweetened milk and cinnamon
Friday Nov. 17, 2017
A twist on traditional porridge is this white polenta cooked in cinnamon and milk. It makes for a more refined and lighter breakfast, perfect with summer fruit and chopped dates. You will find white polenta at speciality shops and some supermarkets. The texture is sublime.
WHITE POLENTA PORRIDGE
Serves 4
½ litre milk
1 Tbsp honey
¼ tsp cinnamon
½ cup white polenta
To serve
Chopped fresh dates, banana, berries, mint
Honey to drizzle
1. Heat the milk, honey and cinnamon in a medium-sized saucepan.
2. While stirring pour the polenta in a steady stream into the milk. Stir continuously for 3 or 4 minutes until cooked. Remove from the heat.
3. Serve immediately with fresh chopped dates, fruit, mint and a drizzle of honey.
Share this:
More Food & Drink / Recipes