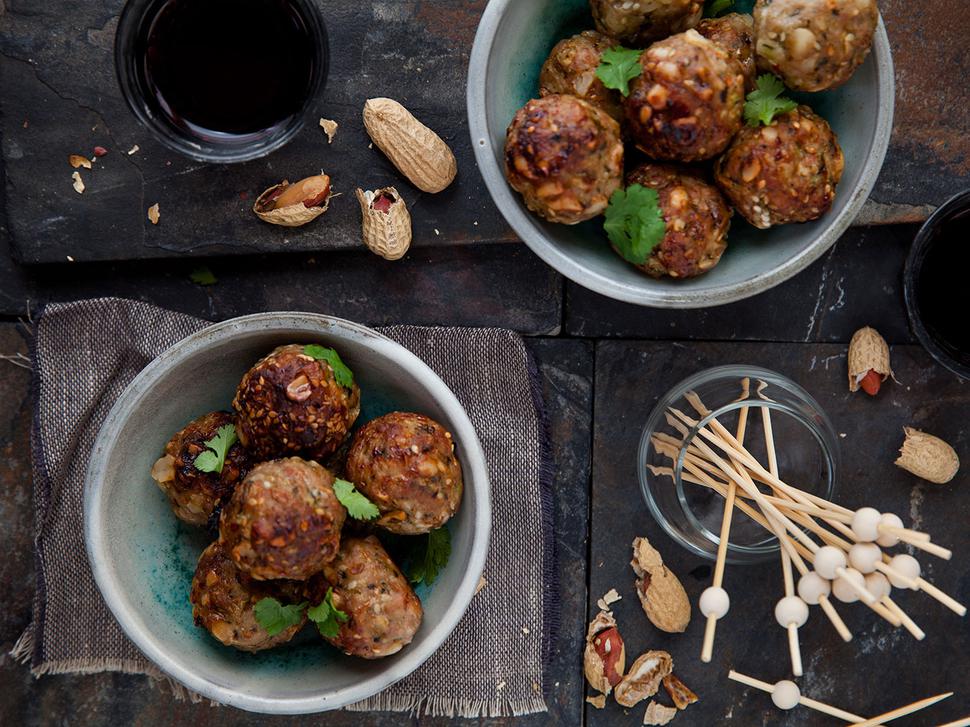 Pork and Peanut Balls Recipe
Peanuts bring wonderful texture and flavour to these pork and peanut balls
Friday May 27, 2016
PORK AND PEANUT BALLS RECIPE
Makes 20
• 1 cup coriander leaves
• 1 cup blanched peanuts
• 2 spring onions, chopped
• 1 Tbsp grated fresh ginger
• ¼ cup sweet chilli sauce
• Zest and juice of 1 lime
• 1 Tbsp sesame seeds
• 450g pork mince
• Salt and pepper
• Optional sweet chilli to dip
1. Place coriander, peanuts, spring onion, and ginger in a food processor and blitz until roughly chopped. Add sweet chilli, lime and sesame seeds and blitz again.
2. Place pork in a medium sized bowl, season with salt and pepper and add peanut mixture, combining well. With damp hands roll mixture into 20 even-sized balls. Refrigerate until needed.
3. Preheat an oven to 180C.
4. Place the balls on a baking tray and bake for 15 minutes. Turn and cook for a further 5 minutes until cooked through.
Share this:
More Food & Drink / Recipes