Caramelised Pork Belly Recipe
Sweeten up your pork belly with this delicious marinade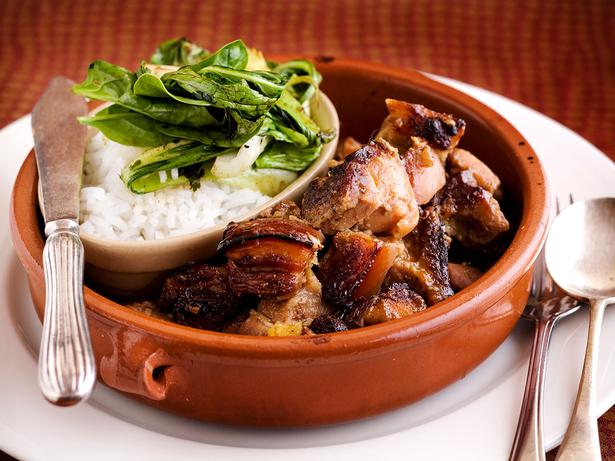 Thursday Aug. 11, 2011
CARAMELISED PORK BELLY
Serves 4
1kg pork belly
6 Tbsp fish sauce
2 tsp sesame oil
2 Tbsp ginger, finely chopped
2 garlic cloves, finely chopped
2 tsp chopped green chilli
Black pepper
150g caster sugar
2 cups water
½ cup dessicated coconut
Asian greens
Rice
Coriander
1. Cut the pork into cubes and place in a bowl. Pour over the fish sauce and sesame oil. Add the ginger, garlic and chilli. Grind over plenty of black pepper then mix all together and leave to marinate in the fridge for at least one hour.
2. Preheat the oven to 160C. Put the sugar and water into a large saucepan. Bring to a boil and cook until it turns a deep golden caramel. Add the pork and the coconut to the saucepan.
3. Transfer to a baking dish and cover with the lid. Cook for 2 hours, stirring occasionally. Add more water if the dish becomes dry.
4. Serve with greens either steamed or wilted in a little sesame oil, plenty of rice and coriander.
Share this: