Portobello Mushroom Soup Recipe with Blue Cheese Toasties
This delicious mushroom soup recipe is delicious served with hearty toasties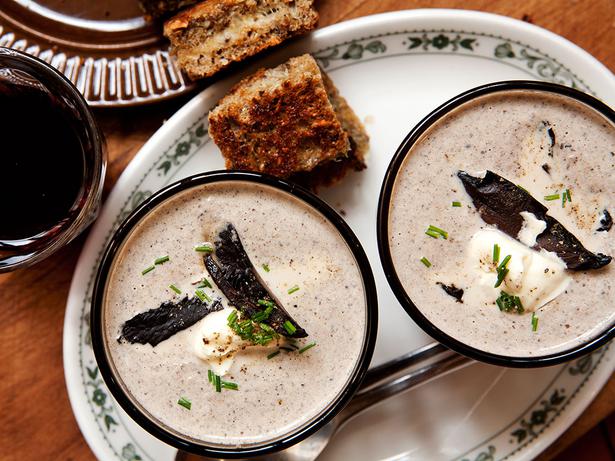 Thursday May 17, 2012
PORTOBELLO MUSHROOM SOUP WITH BLUE CHEESE TOASTIES
Serves 4
50g butter
1 Tbsp olive oil
1 onion, finely chopped
1 Tbsp fresh thyme
500g portobello mushrooms, sliced - plus 2 whole mushrooms to garnish
½ cup cream
1 pinch chives, to garnish
Salt and pepper to season
½ cup white wine
1 tsp lemon zest
1 cup vegetable stock
200g blue cheese
8 slices multigrain bread
Olive oil, to brush
1. Melt the butter with the thyme leaves and onion in a heavy based soup pot. Add two of the mushrooms, cover and cook gently for 2 minutes, remove and reserve for the garnish.
2. Add the rest of the mushrooms, wine, zest, stock and cream.
3. Simmer for 20 minutes then puree. Season.
4. Keep the soup warm while making the toast.
5. Spread the slices of bread with the cheese then brush with olive oil and grill until crisp. Serve soup garnished with mushrooms and chives.
Share this:
More Food & Drink / Lunch