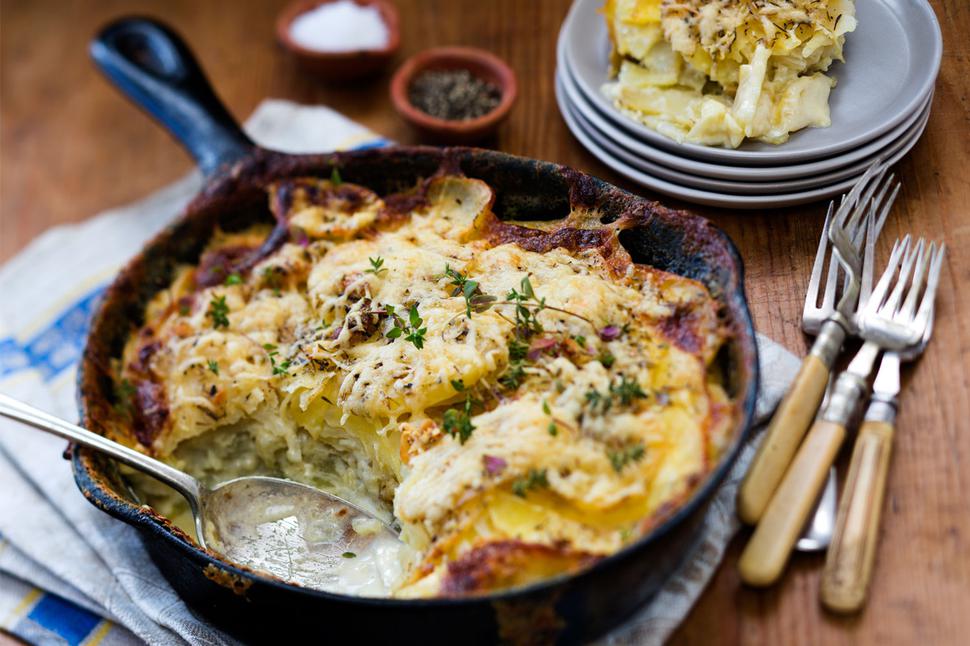 12 Recipes That Make The Humble Potato More Exciting
Step aside mash. These recipes take potatoes from every day to gourmet
Monday Aug. 13, 2018
Deluxe Potato & Kumara Gratin
For the perfect side dish, look no further than this deluxe gratin. Lashings of cream and parmesan cheese pair wonderfully with a medley of potatoes, kumara, onions and garlic.
Petite Kitchen's Potato & Rosemary Focaccia
It's bread, but not as you know it. This fragrant focaccia is made with mashed potato (trust us) and spelt flour. With each mouthful, the baby tomatoes are little bursts of delight.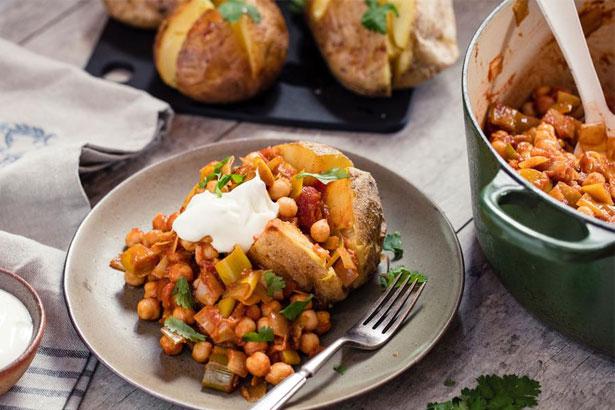 Masala Chickpea Stuffed Baked Potatoes
There is nothing quite like a crispy-baked spud, and it's so simple to make. In this recipe, you can turn it into a meal with a lightly spiced chickpea curry.
Easy Carrot & Potato Rosti With Horseradish Sour Cream
This divine little recipe sees two underrated root vegetables join forces to create a golden, crunchy rosti that's delicious served as a starter, nibble or side.
Sweet Muscovado Roasted Leek & Potato Soup
If you're craving simple, wholesome comfort food, this nostalgic version of the classic leek and potato soup fits the bill perfectly. To add a tremendous depth of flavour, roast the leeks and potato along with plenty of garlic, thyme and a sprinkle of muscovado sugar to caramelise. Heavenly.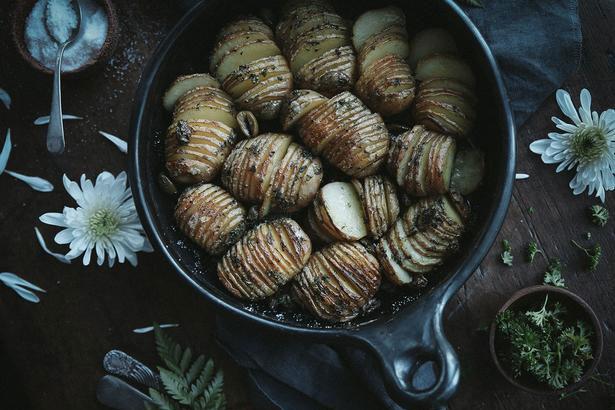 Crisp Roast Potatoes
If you think the best kind of potatoes are those that are crisp and golden, this recipe won't disappoint. Butter and olive oil provide a richness, while sage and parsley add a beautiful flavour.
Cauliflower & Potato Salad
Sultanas add a welcome sweetness to this hearty cauliflower and potato salad. Cook with warming spices and finish with crunchy almonds, fragrant coriander and a cooling dollop of yoghurt.
Chicken & Potato Curry
Skip the takeaways and get creative with this Fijian-style curry. Chicken thighs, potato and aubergine are a winning combination alongside flaky roti.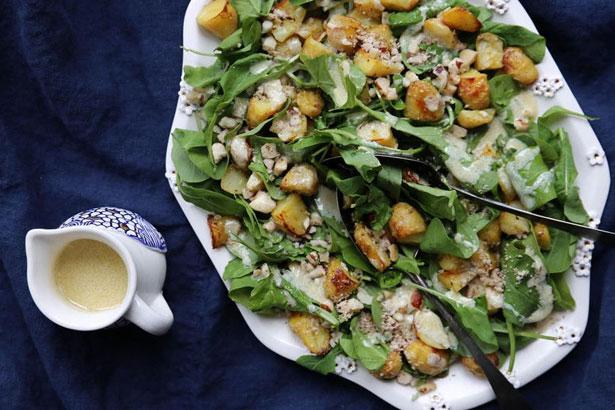 Petite Kitchen's Simple Spring Potato Salad
This green salad with potatoes, soft, peppery leaves and a mustardy dressing is a classy little number, both enticing and deeply delicious. Pair it with a fragrant roast or tender grilled fish.
A Healthier Potato Salad
This light and fresh salad is incredibly simple to throw together and has a lovely mix of exciting and zingy flavours. Sweet and juicy red grapes meet salty capers, and both work in perfect harmony with the creamy yet slightly tangy minted yoghurt dressing.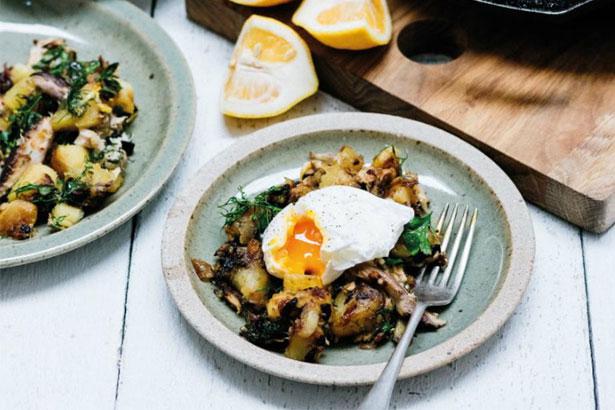 Al Brown's Smoked Kahawai Mishmash
'Mishmash', is the Jewish term for a type of potato-based hash where there are no rules when it comes to what you throw in. You'll fall in love with this version with smoked fish and plenty of herbs.
Sardine & Potato Bake
Public service announcement: Sardines and cheese go really well together. When they're baked with matchstick potatoes, garlic and parmesan, they are to die for.
Share this: