Pan-Fried Potatoes, Wild Mushrooms & Kale
Perfectly cooked potatoes are a thing of beauty, especially when they combine with cruciferous and a drizzle of truffle oil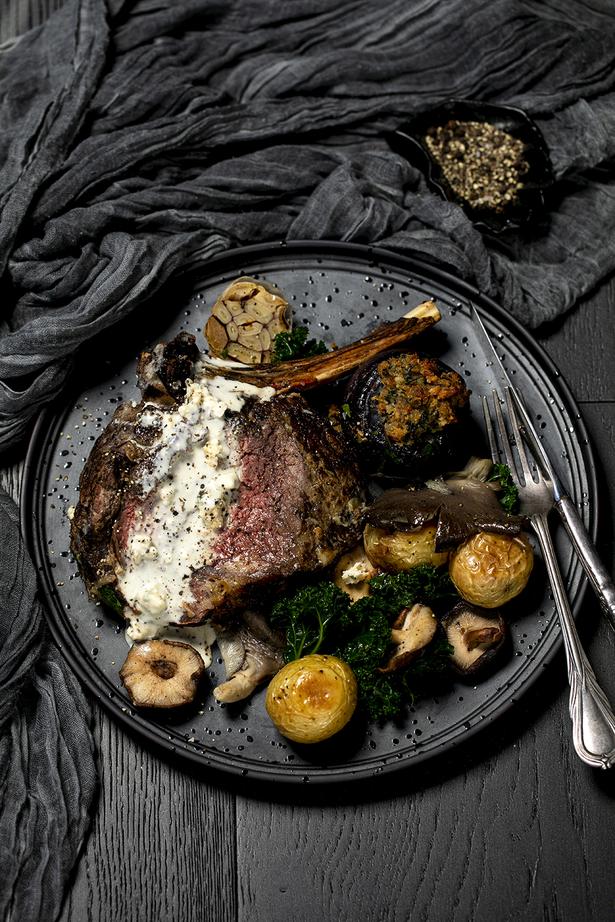 Thursday Sept. 9, 2021
Add a little twist to new potatoes with wild mushrooms and vibrant green kale. Up the ante with a drizzle of truffle oil, and serve alongside a rack of beef with Roquefort cheese sauce.
POTATOES, WILD MUSHROOMS AND KALE RECIPE
Serves 6
1 Tbsp olive oil
2 cloves garlic, thinly sliced
½ onion, finely chopped
600g new potatoes, blanched
2 Tbsp each chopped rosemary and thyme
200g wild mushrooms
2 cups roughly chopped kale leaves
Salt and freshly ground pepper
Truffle oil, to drizzle, optional
1. Warm the oil in a large frying pan. Add the garlic and onion, softening for 3 or 4 minutes. Add the potatoes and herbs, browning all over. Stir through the mushrooms until softened, then finally add the kale and allow it to wilt.
2. Season with salt and pepper and serve hot. Drizzle with 1 tablespoon of truffle oil if desired.
Share this: