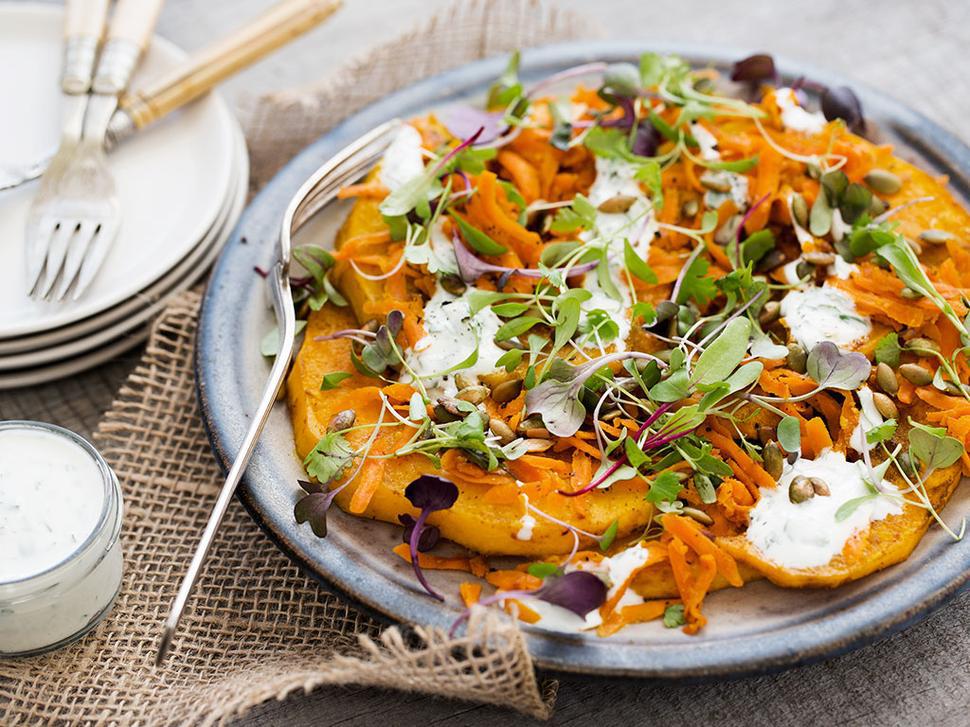 5 Power Foods to Boost Your Mood
Load up your trolley with simple ingredients to make you feel great
Monday April 9, 2018
1. Pumpkin
Pumpkins are a source of happiness with the flesh and seeds containing lots of nutrients such as beta-carotene, vitamin C and magnesium that can improve both your mood and sleep.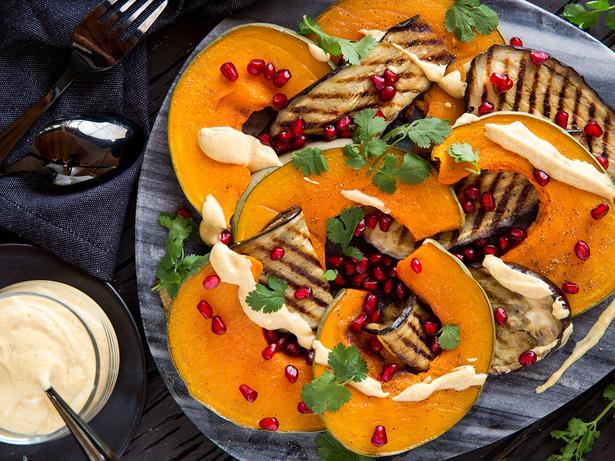 Make pumpkin the star in a seriously tasty salad such as this Roasted Spiced Pumpkin with Candied Carrots & Yoghurt Dressing or this Roast Pumpkin with Curried Greek Yoghurt.
You could also pair it with pine nuts and lentils in a hearty Silverbeet Recipe with Pumpkin. As the evenings get a little cooler, go on and warm your soul with a Pumpkin & Green Curry Soup. 
2. Buckwheat
Despite its name, buckwheat is not a wheat, it is a type of fruit seed, making it gluten-free, nutritious and energising — what's not to like?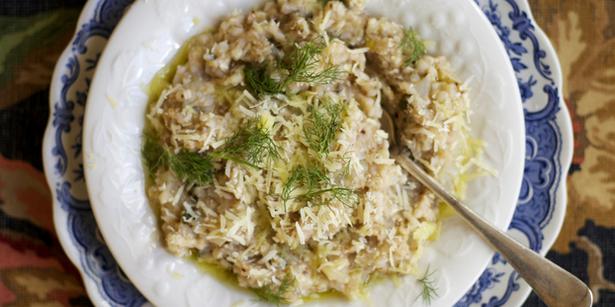 Buckwheat groats make a comforting bowl of risotto. Picture / Babiche Martens

You can use the groats in truly delicious ways, such as this Nourishing Buckwheat Risotto - an incredibly creamy and comforting meal to serve the family. Buy it sprouted (or do it yourself at home) and use as a base for this Moroccan Salad.

Buckwheat can also be bought ground down as a gluten-free flour. Use it with almond milk to make these Buckwheat Crepes with Rhubarb, Ginger & Honey Compote for a special weekend brunch. Even sweeter news, the addition of buckwheat to desserts adds a pleasingly intriguing crunch and makes the indulgent treats oh-so-good good for you.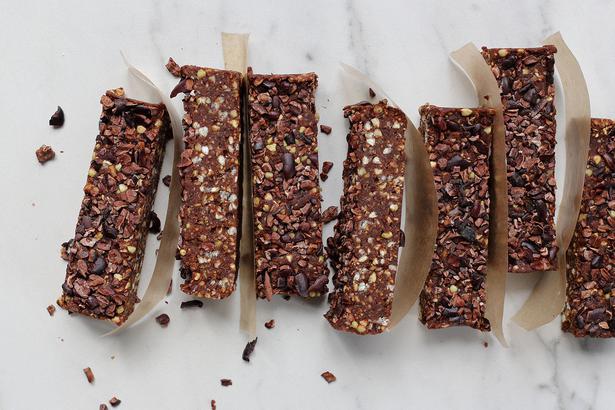 Crispy buckwheat makes chocolate treats full of protein and fibre. Picture / Babiche Martens

Try this Salted Chocolate & Buckwheat Slice and Chocolate, Fig & Buckwheat Brownie Bars, or use it as a crisp chocolate crust in these luscious Caramel Tarts. 

3. Spinach
In case you needed a (gentle) reminder, spinach is loaded with good things for every part of your body. Zinc, protein, fibre, iron, magnesium..the list goes on! 

Toss through a fresh salad such as this Bean & Spinach Salad with tomatoes and a zingy dressing. Or bring it to life again in this Citrus, Spinach & Green Olive Salad.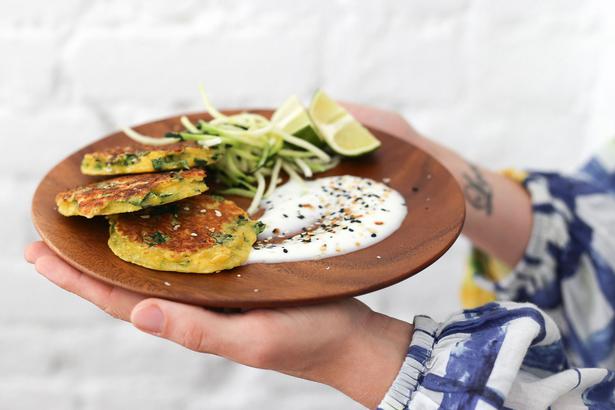 However, if it really isn't your thing and a tasty disguise is needed, then tuck into these crisp Haloumi Fritters packed with all the goodness of spinach (less of the fresh taste), and fresh dill and mint. Serve with thick, creamy yoghurt and a sprinkling of dukkah. 
Another option is this Ricotta Torte with hidden spinach, salty parmesan and sweet roasted cherry tomatoes.
Still not convinced? Try this homemade crunchy Rosti with Lentils, Spinach & Yoghurt to satisfy any deep-fried cravings. 
4. Green Peas 
The humble pea (and broad bean) is not only naturally sweet and delicious, it's also giving you a whole lot of good vitamin E-rich plant fats that will get your skin glowing, plus they're packed with a good hit of protein.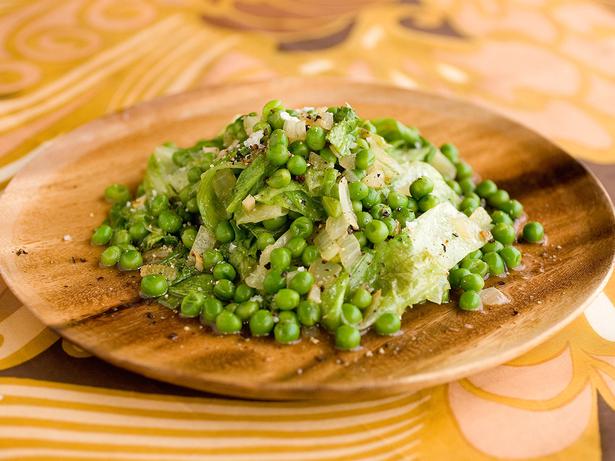 Don't overlook the humble pea, its packed with protein and vitamins. Picture / Babiche Martens

Try them slowly cooked in this recipe for Braised Peas & Lettuce or toss the vibrant beauties in a salad with Red Quinoa with Fresh Peas & Goat Feta, or Asparagus, Peas & Mozzarella.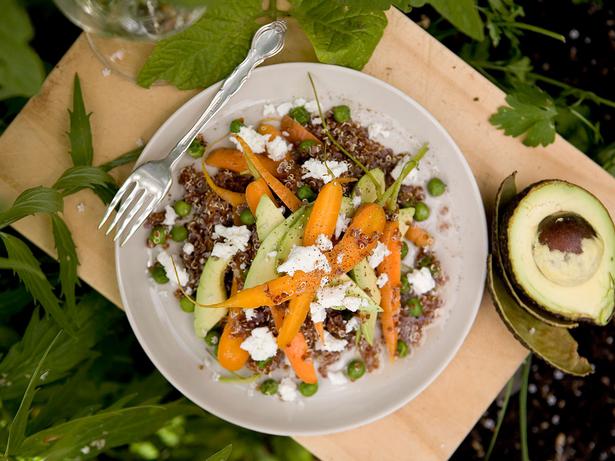 For broad beans on hand (fresh or frozen) try it in a tasty dip for perfect snacking such as this Spicy Broad Bean Dip or this Broad Bean Dip with Prosciutto & Limes. 
5. Nuts & Seeds
These guys are truly terrific to add to your diet with their good fats, protein and fibre. Studies have shown most people don't actually eat enough.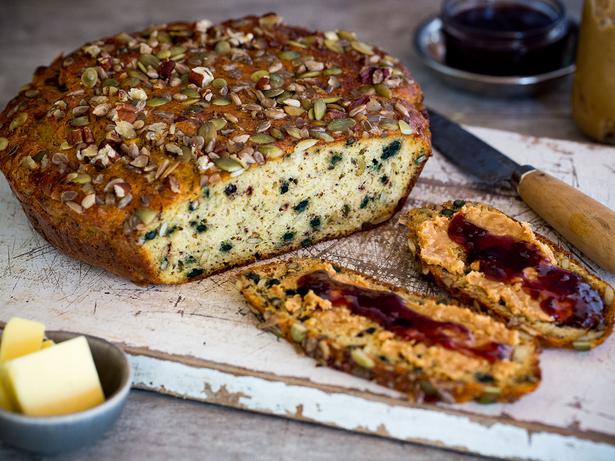 Dig into this Nourishing Seed Bread for breakfast and you've already accomplished a great serving. You must try this fresh Spiral Vegetable Salad that's topped with nuts and seeds.
For a healthy alternative to store-bought pate, try this vegan Sunflower Seed Pate that goes well with crisp vegetables and crackers. 
Lovers of a rich lasagne will be pleased to know cashews can be used as a wholesome alternative to creating a silky sauce in this Vegan Moussaka.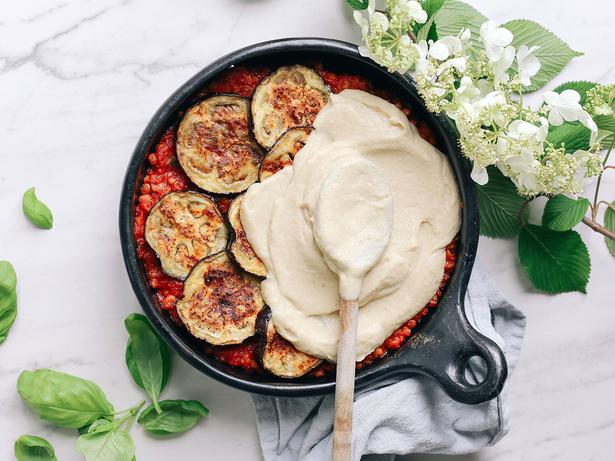 Replace heavy bechamel with a wholesome and just as creamy cashew-based sauce alternative. Picture / Babiche Martens

Cashews add a luxurious creaminess and velvety texture to this Carrot, Sweet Potato & Cashew Soup. 

For sweet tooths, we recommend this Pear & Brazil Nut Cake for a much-needed dose of selenium, or this flourless and incredibly moist Three-Ingredients Walnut Cake. 
Share this:
More Food & Drink / Recipes