Steamed Prawn Wontons Recipe
Make your own wontons with this tasty recipe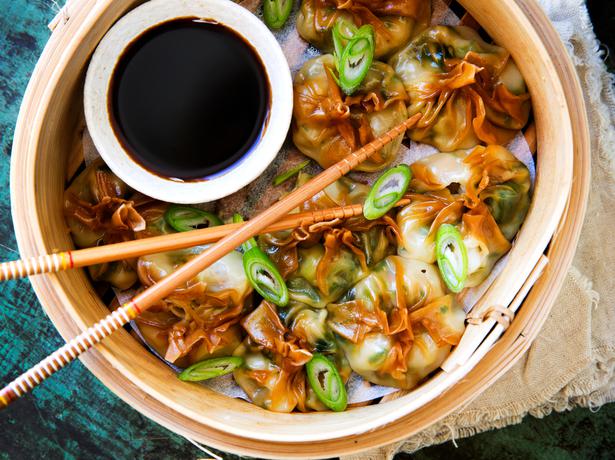 Friday Oct. 3, 2014
STEAMED PRAWN WONTONS 
Makes 20
• 300g raw prawns
• 2 spring onions, chopped small
• 1 Tbsp grated ginger
• 1 tsp sesame oil
• 1 tsp soy sauce
• 1 Tbsp cornflour
• ¼ cup chopped coriander
• 20 wonton wrappers
• Soy sauce for dipping
1. Chop the prawns into thirds and place in a bowl. Add the spring onions, ginger, sesame oil, soy, cornflour and coriander. Mix to combine well.
2. Take 1 wrapper at a time, damp down the edges, then place 1 teaspoon of filling into the middle. Pull the edges together and squeeze tight.
3. Repeat with the remaining wrappers. Refrigerate on plastic wrap for up to 1 hour.
4. Place a steamer over a pot of simmering water. Place the wontons into the steam and cover tightly. Steam for 8-10 minutes. Depending on the size of your steamer you may need to do this in two batches.
5. Serve hot with soy sauce.
Share this:
More Food & Drink / Recipes