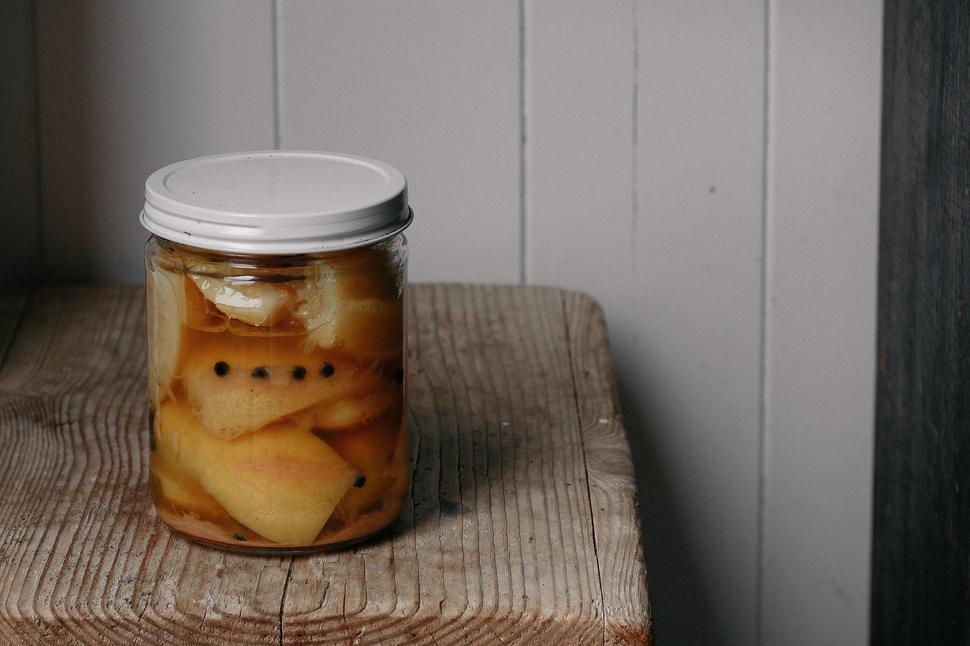 How To Make Preserved Lemons With Black Pepper
Skip store-bought and create your own preserved lemons from scratch with this recipe
Thursday May 16, 2019
Finely sliced preserved lemon is exquisite with roast chicken, added to creamy aioli, stirred into slow-cooked lamb dishes, or finely sliced and sautéed with vegetables for a pop of flavour. You could also combine preserved lemon with softened butter and fresh herbs, and smear all over grilled fish.
PRESERVED LEMONS WITH BLACK PEPPER RECIPE
Makes 1 jar 
Ingredients
½ cup sea salt, plus more if needed
8-10 organic lemons
1 Tbsp peppercorns
Extra freshly squeezed lemon juice, if needed
1. Place 2 tablespoons of the salt in the bottom of a large sterilised jar.
2. One by one, prepare the lemons in the following way. Cut off any protruding stems, then slice the tip off each lemon. Slice the lemons as if you were going to cut them in half, lengthways, starting from the tip, but do not cut all the way down — keep the lemons attached at the base.
3. Make another slice in a similar manner, so now the lemon is quartered, but again attached at the base.
4. Pry the lemons open, and generously sprinkle salt all over the insides and outsides.
5. Stack the lemons in the jar, alternating with the peppercorns, squashing them down as you go to extract the juice. Once you get to the top, ensure the lemons are fully immersed in the lemon juice, adding extra if needed.
6. Top with a generous sprinkle of sea salt.
7. Seal the jar, and pop on a shelf for 3-4 weeks, turning the jar upside down occasionally.
8. Once opened, you can store the lemons in the refrigerator for up to 1 year.
Share this: