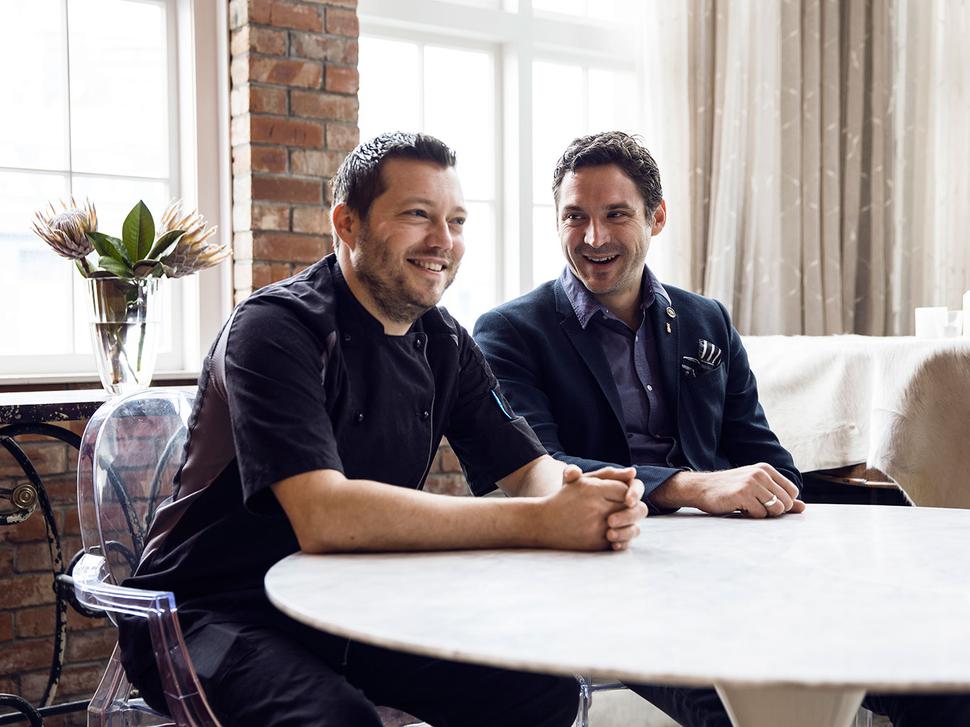 Pop-Up Restaurant: Project Botanicals
A new restaurant will challenge your idea of food-matching
Thursday Oct. 15, 2015
Traditionally, sommeliers respond to a chef's creative whims, designing wine-matches to complement a dish. Bombay Sapphire's New Zealand ambassador Chase Bickerton and O'Connell Street Bistro's new head chef Mark Southon, however, are flipping tradition on its head. They're not using wines but gin cocktails. And rather than creating the dishes first, Chase has started with the drinks.
The pair have collaborated on Project Botanicals, a pop-up restaurant and bar at James in Parnell next month. Chase has designed cocktails around each of the gin's 10 globally sourced botanicals so participants can choose their matches based on their palate. Coriander, lemon peel and juniper berries are among the more familiar flavours, and orris root (floral) cubeb berries (peppery) and grains of paradise (gingery), the more obscure. Mark has then riffed on his creations.
They met when Chase was managing The Corner Store in Eden Terrace, and Mark was a regular who worked at the nearby French Cafe. "Chase is not like a normal bartender," says Mark. "He's always trying to push the boundaries, learn techniques from the cooking side and incorporate them into drinks."
"With this," says Chase, "we're championing the versatility of Bombay Sapphire and getting people to understand what the botanical structure is when it comes to a gin and how you can utilise it."
Forget classic gin and tonics, in other words. Chase's version is inspired by cubeb berries, which have a hot, dry flavour; the drink features cold drip coffee, vermouth and pepper-spiced syrup, which Mark has matched with venison loin, celeriac remoulade and a horseradish and coffee mayo.
For an innovative twist on the Bloody Mary, Chase has used clarified tomato water rather than tomato juice, freshened with basil and spices; Mark has paired it with a snapper ceviche with white balsamic, citrus oil and house-made ricotta.
Some botanicals proved more challenging than others. Mark isn't particularly fond of liquorice, for instance. "But a lot of people don't understand what raw liquorice tastes like," says Chase. "This has a real earthiness about it, a sweetness. with hints of anise."
The resulting "Flipetty Do Da" combines the gin with Guinness syrup, egg, chocolate bitters and liquorice root; it's paired with a butterscotch pannacotta "and a little mandarin to lighten it up," says Mark.
"Lines are getting blurred with products coming out in the market now," says Chase, referring to the combination of vodka and cider (42 Below Apple Jacks) and to beer cocktails. "It's a continuation of that thought process. If it works and it's fun, let's do it."

• Project Botanicals, James, Parnell, November 11-22, 6.30pm and 8.30pm, Wednesday to Saturday, 3.30pm and 5.30pm, Sunday. Limited tickets from iticket.co.nz
Join Chase Bickerton at our Modern Man event as part of the Viva Sessions. If you haven't already bought tickets, don't delay - the first night is sold out!
Share this:
More Food & Drink / Wine & Drink