Queenstown for Wine Lovers
A trip through the Valley of the Vines hits all the right notes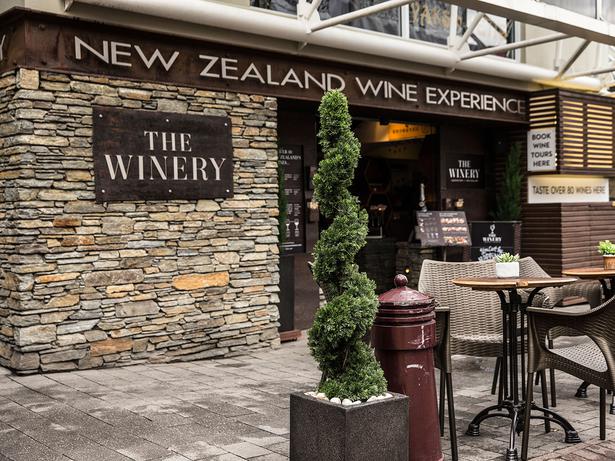 Saturday April 9, 2016
Gibbston, a narrow valley enclosed by mountains, is a dramatic gateway into Central Otago's spectacular wine country. Here, in the "Valley of the Vines", you'll find wines grown in this super-cool subregion, as well as the wider area, within half an hour's drive from Queenstown.
Follow the fast-running Kawarau River through the valley and you'll spot some of the loftiest vines in the region that climb its north-facing slopes to a height of 420 metres. Much of these vineyards are given over to the region's flagship pinot noir variety. There are also some exciting aromatic whites worth sampling.
If you're feeling energetic, the Highway Trail that can be started from Peregrine Wines' carpark, links up with the Gibbston River Trail and offers the option to walk, run or cycle between many of the wineries. Many visitors drive, or there are a number of operators offering tours from Queenstown.
A good place to start is with a visit to Chard Farm, one of the region's pioneering wineries, set up by Rob Hay in the late 1980s after his quest to find a cool-climate site that emulated the conditions of the classic wine regions of Europe.
Travel up the precipitous road to the winery and be rewarded by some of the most elegantly edgy pinots in the province. Don't miss the Chard Farm Mata-Au Pinot Noir 2014 ($47, cellar door, Glengarry, Herne Bay Cellars and other fine-wine outlets), a refined and racy raspberry-fruited pinot noir with a thrilling mineral focus.
One of Central's quirkiest cellar doors can be found at Mount Edward. It is decked out with a selection of eclectic art, some of which was made by the winery team headed by charismatic winemaker-proprietor, Duncan Forsyth (see page 21) . Mount Edward's organic wines are first rate across the board.
While you're there, take the opportunity to try the limited-release Mount Edward Clockwork Orange 2014 ($31, cellar door & Point Wines) one of the best "orange wines" in the country, that's richly textured with apricot, ginger, spice and lemon blossom aromatics and an amber hue from the extended time the wine has spent with its grape skins.
Leave the main drag for Gibbston Back Road and you'll find Brennan's cosy cellar door in the middle of its vineyard. In the summer, tasters can indulge in a picnic and petanque, while in the winter you can warm up by its open fire.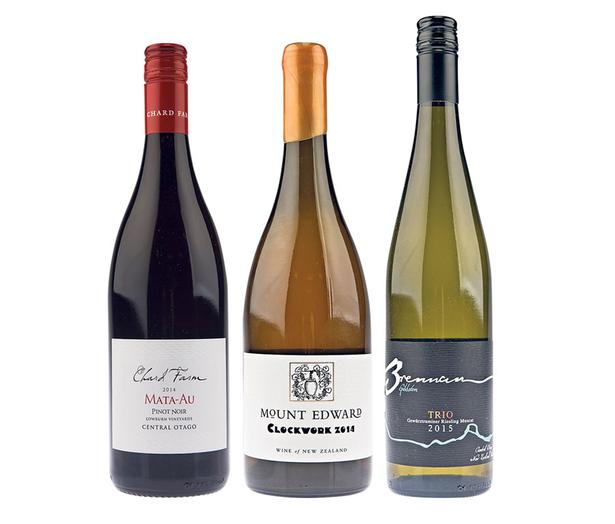 Brennan may be small, but boasts more varieties than most in these parts, with its silky and savoury pinot noirs joined by tempranillo, gewurztraminer, pinot gris/grigio and the intriguing Brennan Trio 2015 ($29, cellar door), a fresh and fragrant combination of gewurztraminer, riesling and muscat, with notes grapefruit and jasmine.
Peregrine boasts the region's most striking winery architecture, with a roof inspired by the wing of a peregrine falcon, under which its semi-underground tasting room is nestled. There, you can enjoy its wines looking out over its extensive barrel hall, where visitors can wander if they wish to get even closer to the wines! Try its highly awarded pinot noir, with the soon-to-be-released Peregrine Pinot Noir 2014 ($45, cellar door, Glengarry, Advintage) offering plush plum and black cherry fruit supported by a fresh mineral undercurrent.
If you don't make it out to Gibbston, closer to Queenstown is Amisfield Winery and Bistro located in a picturesque spot overlooking Lake Hayes with a backdrop of the Remarkables range. In a building crafted from local schist, visitors can sample its impressive range of wines and stay to dine on seasonal fare at its acclaimed bistro.
Taste the textural Amisfield Fume Sauvignon Blanc 2014 ($40, cellar door) with its notes of nut, spice and ripe green plum fruit for proof that Marlborough doesn't have the monopoly on making stellar Sauvignon.
Back in Queenstown, wine lovers are well served by The Winery wine store. If you don't have the chance to get out into the local wine country, you can take a vicarious trip via the 80-plus wines it has available for sampling at any one time.
Queenstown's dining scene is also seeing an increasingly exciting selection of wines offered by its establishments.
Central Otago's wines are generally well represented, but if you're after a taste of more exotic fare, the organic and natural-focused local and international list at The Sherwood created by Master of Wine Stephen Wong is one of the most compelling in the country. Lovers of fine Bordeaux are also well served by The Rees Hotel, where you can savour the likes of Chateau Margaux from its extensive collection in its Bordeau Wine Lounge.
Encounters with wine are inevitable on any trip to Queenstown. But for wine lovers, some forward planning and a focused approach should make it one of your stay's peak experiences.

• All cellar doors covered here are open to the public throughout the winter, with the exception of Mount Edward, where visitors are welcome by appointment.
Share this:
More Food & Drink / Wine & Drink