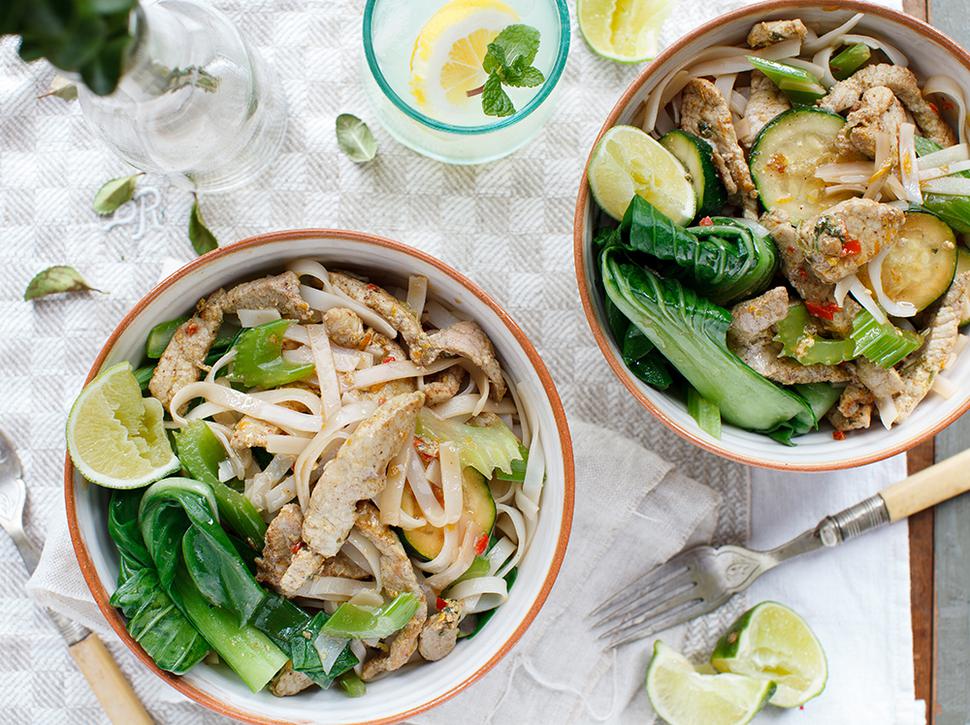 Fast, Fuss-Free Midweek Dinners
Delicious dinner recipes when time is limited but you're still craving tasty substance
Monday April 23, 2018
Citrus Pork with Rice Noodles Recipe
This quick citrus pork is served over hot steaming noodles. 
Pork Chops Recipe with Celeriac Salad
Try these tasty crumbed pork chops for a quick fry. The accompanying crispy green apple and celeriac salad is wonderfully refreshing.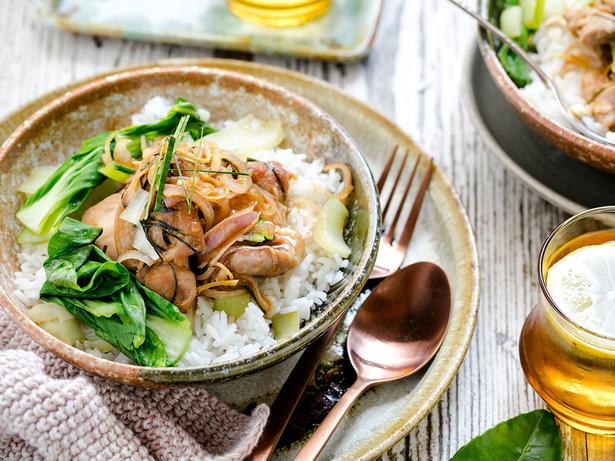 We love this quick and tasty chicken on fluffy rice. Picture / Babiche Martens

Chicken & Lime Stir-fry
Serve this simple and tasty dish with hot rice and an optional glass of good chardonnay. 

Chilli, Peppers & Chicken Stir-fry
Anyone can put together today's chicken stir-fry. Have all the vegetables chopped and ready to go before the cooking begins. Cheat and cook the rice to accompany in the microwave. 

One-Pan Moroccan Chicken 
A one-pan wonder flavoured with cumin and coriander.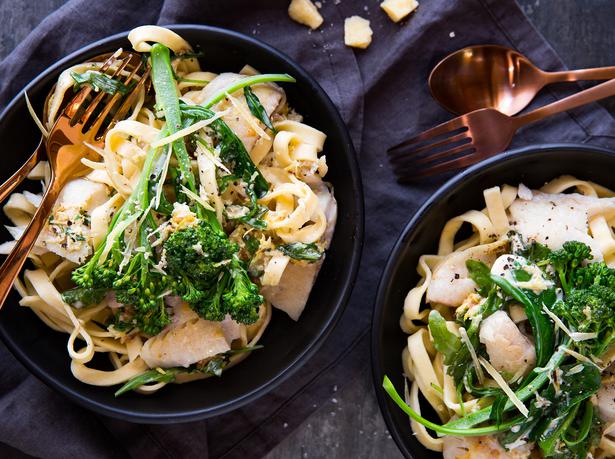 When its mid-week, dry pasta from the cupboard is just as good as fresh. Picture / Babiche Martens

Pan-Fried Fish With Fettuccini
Avoid midweek stress with this easy, delicious and healthy family favourite.


Spinach & Salmon Bake
On the hunt for quick and tasty dinner? This oven recipe ticks all the boxes.

Quick Panko Crumbed Seafood
A quick cook for a delicious seafood recipe for crumbed fillets of fish, prawns and salmon.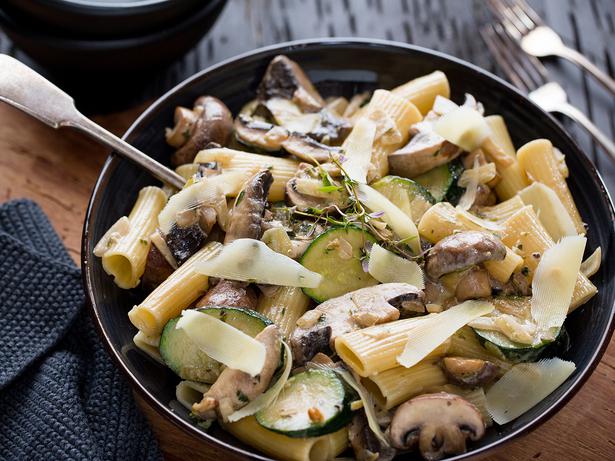 This creamy mushroom and thyme mix is perfect tossed through pasta of any kind. Picture / Babiche Martens

Creamy Mushroom & Thyme Pasta
Quick, easy, budget-friendly and bursting with flavour, this pasta recipe ticks all the boxes for a flat or family dinner.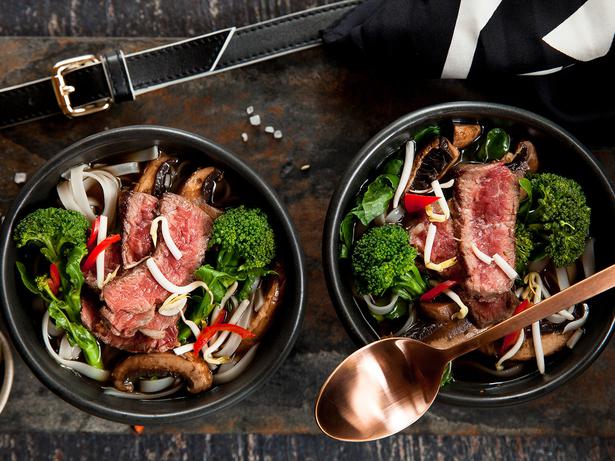 On a cool evening, this speedy beef and mushroom broth is a favourite. Picture / Babiche Martens

Beef & Mushroom Broth 
This beef and mushroom broth is super simple and tasty. Use a quick-cooking, good cut of meat will cook fast to create tender pink slices. 

Beef Noodle Salad
There are no pots and pans needed here — a bit of slicing and dicing and a quick fry on the barbecue and, voila, dinner is served.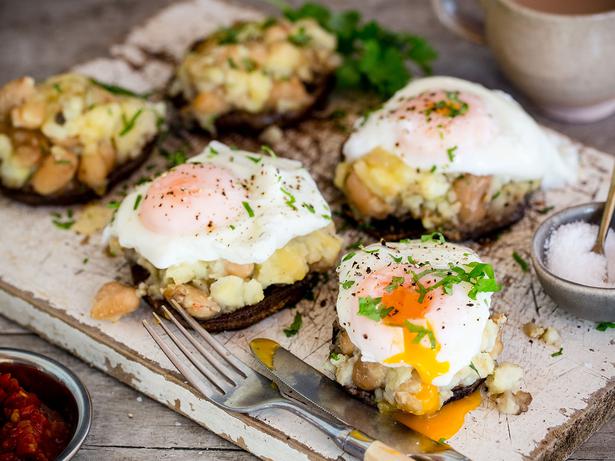 Transform your poached eggs into a mid-week dinner. Picture / Babiche Martens

Tasty Bean Smash With Lemon & Feta
Make a substantial mid-week dinner out of poached eggs with this flavour-packed bean smash. It's a winner, especially with a large mushroom to contain the mixture.

Butter Bean Mash With Smoked Salmon
This gorgeously comforting butter bean mash is served with braised greens, a couple of slices of smoked salmon, a scattering of basil and cherry tomatoes.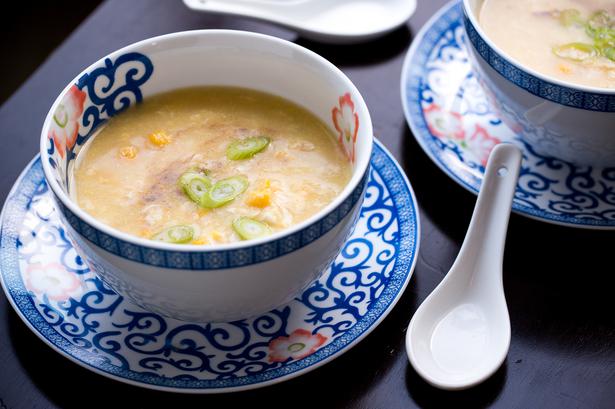 This a quick, easy and homely chicken soup. Picture / Babiche Martens

Sweet Corn Chicken Soup 
If your craving something that's quick and easy but still has a homely feeling, this Chinese-inspired sweet corn soup is deliciously comforting.

Lemony Pasta Salad Recipe with Rocket
Try this fresh and tasty lemony pasta salad with pistachios and parmesan.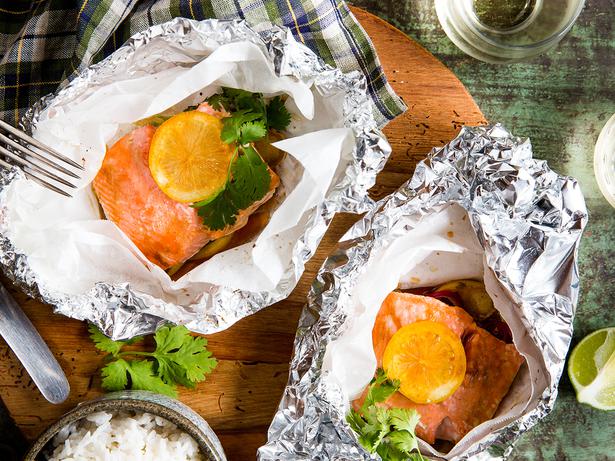 Serve with hot rice, a green vegetable — such as steamed bok choy — and you're ready to go. Picture / Babiche Martens.

No Mess Salmon Parcels
For perfect salmon in a hurry, look no further than these easy wrapped delights.


Polenta with Chickpea & Tomato Sauce
Meatless Monday in the household? This is a please-all and quick-to-prepare recipe. 
Share this: