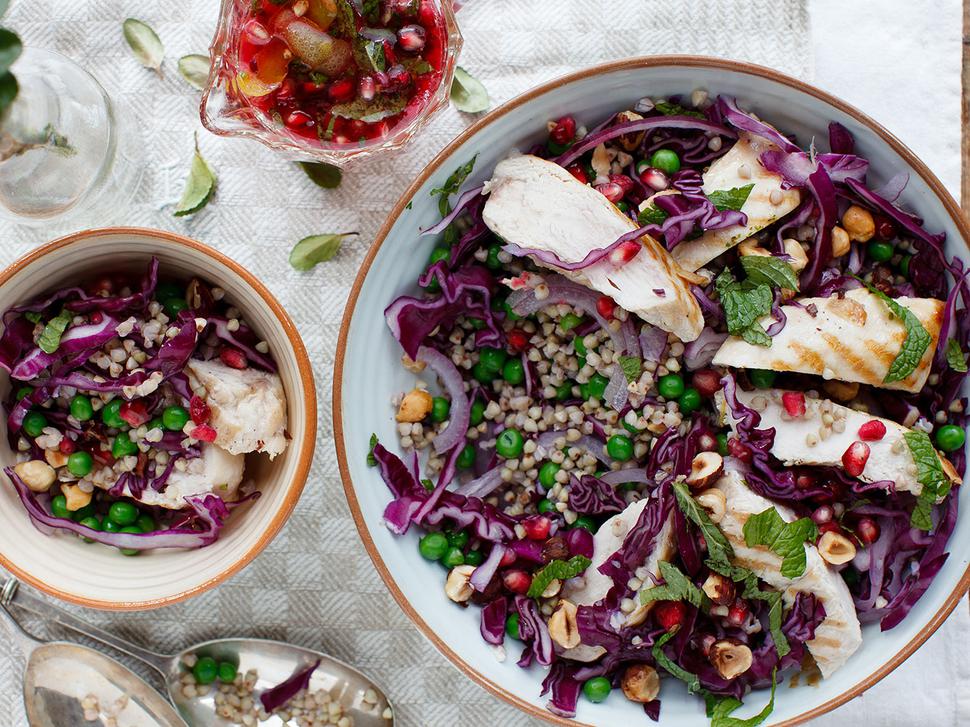 3 Quick Meals
Warm weather inspires tasty food that's quick and easy to prepare
Friday Oct. 16, 2015
The amazing weather we have been experiencing lately has really got me in a positive mood for summer. The longer evenings inspire one to get out in the garden or go for an after-work walk. I'm craving feel-good food and don't want to spend time slaving over the stove. Hence today's recipes. They have little preparation and cooking time, yet are delicious and tasty, and they don't weigh you down.
This quick citrus pork served over hot steaming noodles with a few fresh flavours is always a winner. The noodles can be softening in boiling water while you cook the stir-fry.
The salmon parcels have a wonderful element of surprise when you tuck into them. Serve with a bowl of brown rice for a nutty texture. I usually make the coriander salsa the day before to maximise the flavours and if you make plenty, it will last in the fridge for a week. You can drizzle it over boiled potatoes or toss through pasta. Use a white fish if you have been out and managed a catch, alter the cooking time if need be.
This substantial chicken and bulgur wheat salad makes for a perfect mid-week dinner. For a real taste of summer, I like to barbecue the chicken and toss it through the salad while warm, just before serving. You could use tasty sirloin steak. Simply barbecue it and then slice thinly.
A warning: it's best to avoid adding salt to your cabbage until a few minutes before serving. Salt extracts water, which leaves you with a soggy salad. A friend of mine recently made a cabbage salad and took it to a pot luck dinner to find a puddle of liquid in the bottom when she got there!

Recipes:
• Citrus Pork with Rice Noodles
• Salmon and Coriander Salsa Parcels
Share this:
More Food & Drink / Recipes