Quinoa and Broccoli Salad Recipe with Blue Cheese Dressing
Who can resist blue cheese in a dish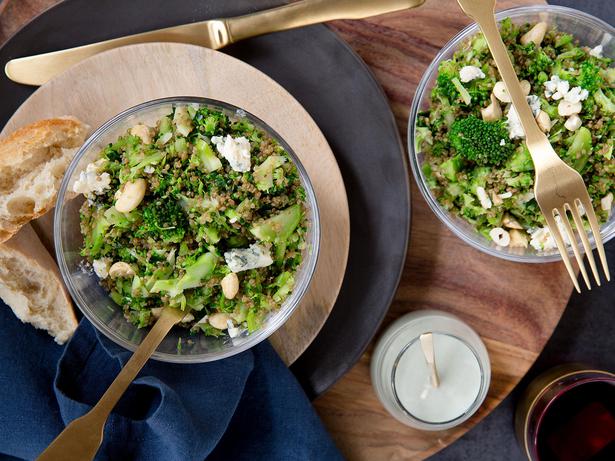 Friday Nov. 18, 2016
This quinoa and broccoli salad is quick and simple, and the creamy blue cheese dressing transforms this into a delicious dish. Blanch the broccoli to keep it fresh and crunchy, and then top the salad with grilled chicken or steak straight from the barbecue for a delicious mid-week dinner. Quinoa is available at most supermarkets.
QUINOA AND BROCCOLI SALAD WITH BLUE CHEESE DRESSING
Serves 4
2 cups water, salted
1 cup quinoa
1 head broccoli, cut into small florets
½ cup raw cashews, roughly chopped
80g blue cheese, crumbled
2 Tbsp olive oil
¼ cup lemon juice
1. In a medium-sized pot bring 2 cups salted water to a simmer. Add the quinoa, stir then cover for 15 minutes on low until the liquid has all absorbed. Cool and fluff with a fork.
2. Blanch the broccoli for 2 minutes in boiling water. Drain and cool in cold water. Place half the broccoli into a food processor, pulsing until finely chopped.
3. Add both lots of broccoli and cashews to the quinoa.
4. To make the dressing blend 50g blue cheese with the oil and lemon juice. If a little thick add an extra spoon of lemon juice. Pour over the salad and combine well.
5. Serve with the remaining cheese crumbled over the top.
Share this:
More Food & Drink / Recipes