Rachel Khoo on travel, art and her culinary holy grail
The Little Paris Kitchen chef expands her repertoire with an exciting new cook book that reveals her creative talents beyond the kitchen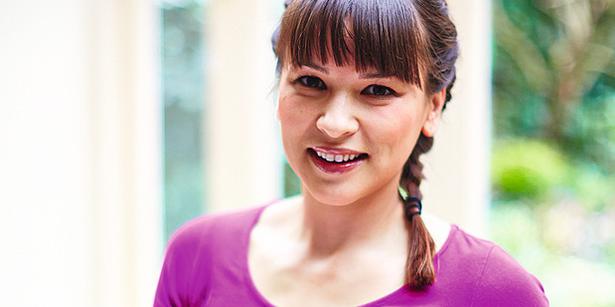 Wednesday Feb. 11, 2015
Everywhere Rachel Khoo goes she carries a notebook. Covered in food stains and with tattered edges, it's where she jots down and sketches the things that inspire her, cooking ideas and recipes. Her notebook reveals her personal story of how she cooks in the kitchen.
French food is what started it all for the beautiful British chef - she's the bestselling author of The Little Paris Kitchen and has a cooking show with the same name. Now with the release of her new book, Rachel Khoo's Kitchen Notebook, she explores the freedom of not being tied to one particular country or cuisine; inside it she shares over 100 of her personal recipes.
"People still think I'm that French woman off the telly." In reality she is English, with an interesting culinary heritage, thanks to her Malaysian dad and Austrian mum.
"With this book I had a lot of freedom, I could really explore what I like to cook and it turns out there's no particular one type of cuisine." When quizzed on her favourite recipe in the book, she says it's impossible to pick one.
"It's like picking a favourite child! For me, food really depends on how I feel, what the weather is like and the time of year."
Khoo is currently in London and it has been snowing. She says it's freezing outside and, based on how she is feeling right now, recommends from her new book the Peeping Mushroom Pasta with a creamy cheesy sauce or something spicy like the Seafood Chili with Tortilla Bowls. One other recipe she's very fond of is the Smorgastarta, which is a Swedish savoury cake.
The recipes in the book are influenced by her travels, particularly in the last two years, and she says showing people her notebook felt like a natural way of displaying how she likes to cook. With her heritage being so multicultural she says she was able to explore a variety of flavours and food from all around the world in this book.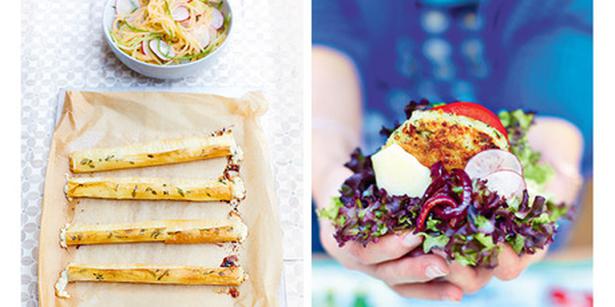 "I love spices, especially chilli, and French food isn't particularly known for its hot food, so it was a real joy to have so much freedom."
After living in France for the past eight years, Khoo is based in London, although she travels almost three weeks of every month. She says people are disappointed that she doesn't still live in her little apartment in Paris (Khoo filmed The Little Paris Kitchen series there).
"But if people knew about the mould on the ceiling, windows didn't close, electric wiring from the 50s and hearing the neighbour snoring then maybe they would change their mind."
As her new book reveals, Khoo is not only a talented chef but also a talented artist. She graduated with a degree in art and design from renowned Central Saint Martins College of Art and Design in London and, along with making all the food in the book, she has illustrated the pictures that sit alongside the recipes.
She is also featured in many of the photos in the book enjoying a glass of wine, at the markets wearing her signature bright lipstick, patterned dresses and hair often worn in a plait.
In the book's introduction, Khoo explains her ideas always begin with a flavour, a taste and a sketch in her journal and then become an experiment in the kitchen.
"My culinary holy grail is to find my cookbook on your bookshelf with greasy fingerprints, food-stain splatters and your own personal scribbles on the recipes."

Get Rachel Khoo's Pistachio and pomegranate cake recipe here.
Share this: