Rack Of Beef With A Roquefort Cheese Sauce
A flavourful comfort roast with a brandy and blue cheese sauce that's a complete game-changer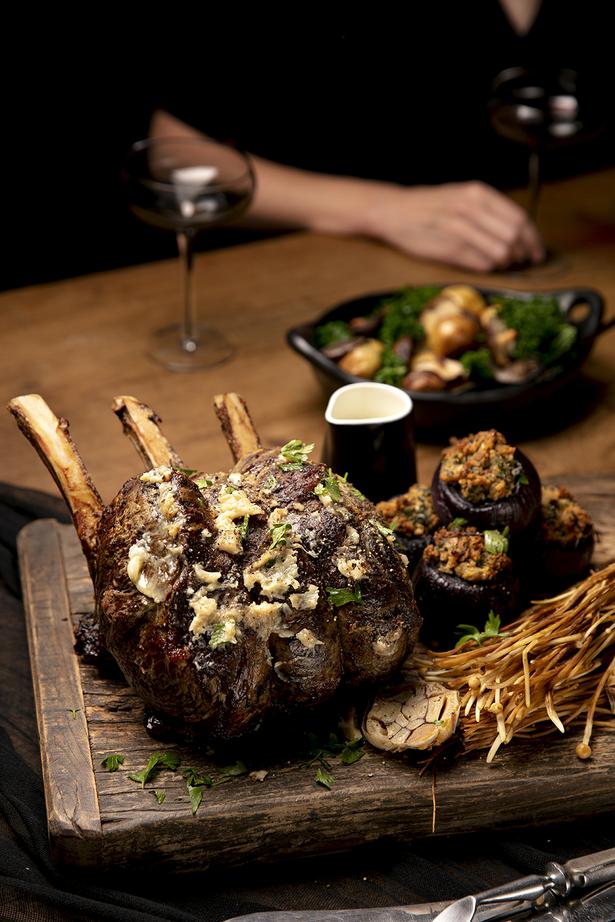 Tuesday Aug. 24, 2021
The combination of blue cheese, garlic and mustard is divine. These simple flavours can be served with any roast piece of beef. Slow-roasting the garlic brings out the heavenly sweet stickiness. Cook the beef to your liking then allow to rest for 15 minutes before carving.
RACK OF BEEF WITH ROQUEFORT SAUCE RECIPE
Serves 8-10
3 whole bulbs garlic
¼ cup olive oil
2kg piece of beef rib
2 Tbsp Dijon mustard
Salt and pepper
Sauce
2 Tbsp brandy
½ cup cream
120g Roquefort cheese
Freshly ground pepper
1. Preheat an oven to 170C.
2. Place the garlic bulbs on a piece of foil, drizzle with 2 tablespoons of oil then wrap with the foil. Bake for 40 minutes. Remove and cool slightly. Cut bulbs in half and squeeze the garlic from two of the bulbs into a small bowl, keeping the third for garnish.
3. Turn the oven to 200C.
4. Drizzle the remaining oil over the beef. Heat a frying pan to a high heat and brown the rib on both sides. Place in an ovenproof roasting dish and smother over the mustard and the garlic squeezed from the bulbs. Season with salt and pepper. Roast for 40 minutes (for medium rare) or until cooked to your liking. Remove and allow to rest for 15 minutes before carving.
5. For the sauce, place the brandy, cream and Roquefort in a small pot and stir over a low heat, allowing the cheese to melt and the sauce to combine. Serve warm over the beef.
Share this: