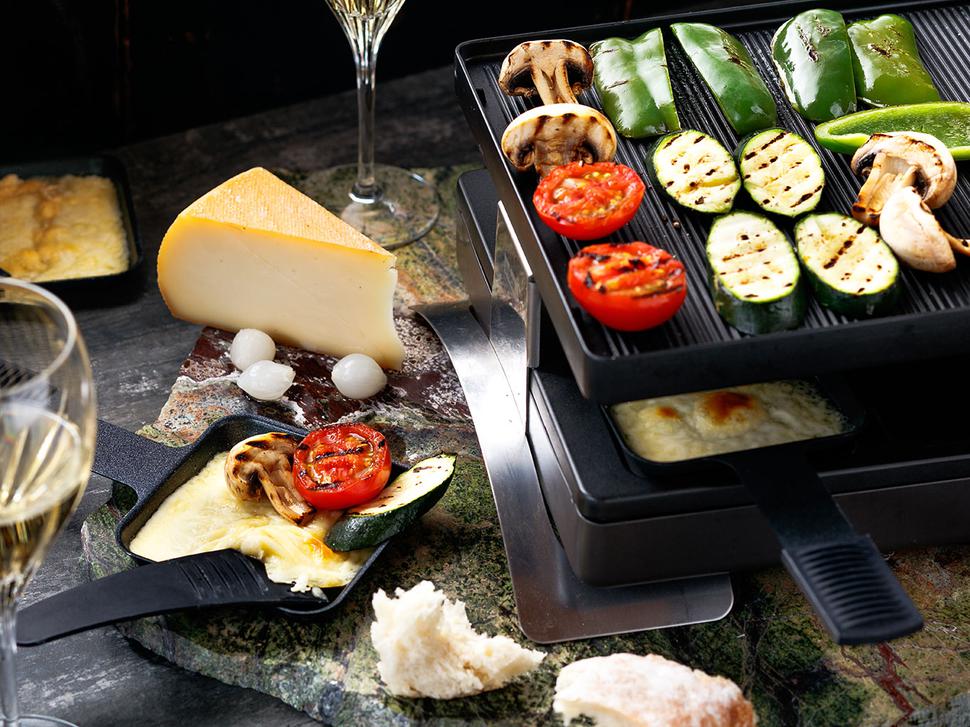 Raclette and Vegetable Grill Recipe
Raclette is a great idea for sharing a meal
Thursday Feb. 11, 2016
Raclette is both a way of cooking on a grill and the name of a delicious Swiss cheese. The key is to have all the ingredients chopped and ready to go before the grill is heated. You can then sit and enjoy the aroma of the cheese as it cooks. You will find raclette at good specialty cheese shops.

RACLETTE AND VEGETABLE GRILL
Serves 2
• 200g raclette, sliced
• 2 Tbsp olive oil
• Salt and pepper, to season
• 3 tomatoes, halved
• 1 courgette, sliced
• 1 cup sliced mushrooms
• 2 Tbsp chopped parsley
• Optional sides — gherkins, salami, pickled onions
1. Preheat your raclette grill. Rub the vegetables with oil and season well. Place 2 slices of cheese into each raclette pan.
2. Cook the vegetables and grill the cheese so they are ready together. Cook more cheese as needed.
3. Serve with sides and crusty bread, and a light white wine.
Share this:
More Food & Drink / Recipes