Raspberry and Bran Muffin Recipe
These muffins are best straight from the oven, sticky and warm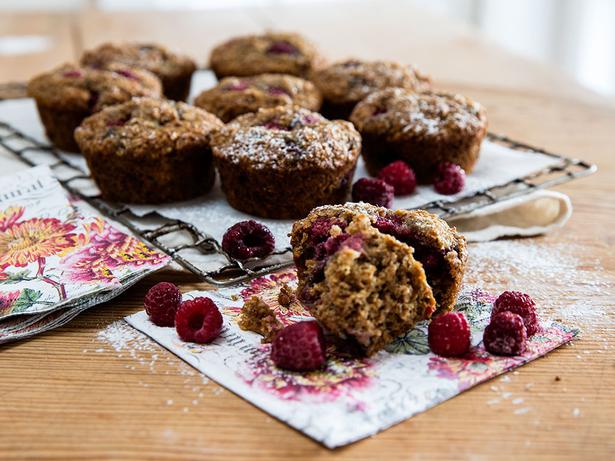 Friday July 24, 2015
RASPBERRY AND BRAN MUFFINS
Makes 12
• 2 cups bran
• 1 cup self-raising flour
• ¾ cup raw sugar
• 25g butter
• ¼ cup golden syrup
• 1 cup milk
• 1 egg
• ½ tsp baking soda
• 1 ½ cups frozen raspberries
• 1 Tbsp raw sugar to sprinkle on top
1. Set oven to 180C. Grease a muffin tray lightly.
2. In a medium-size bowl put the bran, flour and sugar.
3. Melt the butter and golden syrup. Then add the milk, egg and baking soda. Pour into the flour mixture and combine with just a few stirs.
4. Mix the raspberries through gently. Spoon the mixture evenly into the muffin tin. Sprinkle a little extra sugar on each.
5. Bake in the middle of the oven for 15 minutes, or until just cooked. Cool in the tin before removing.
6. Serve warm with butter.
Share this:
More Food & Drink / Morning & Afternoon Tea