Raw Coconut Fish Recipe
Try this delectable but easy recipe for raw coconut fish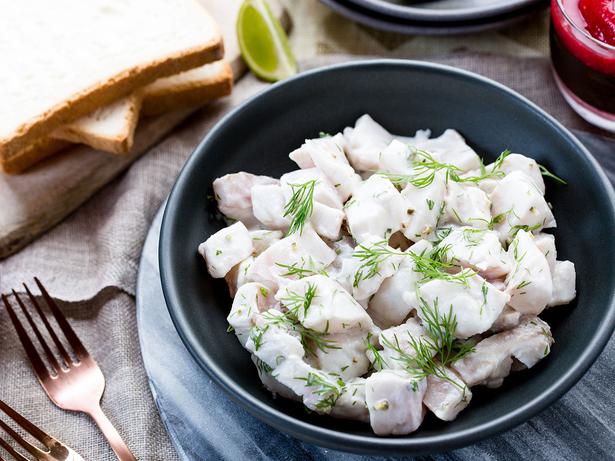 Friday Feb. 10, 2017
For a moreish start to a picnic, this raw coconut fish is perfect. Place a lettuce leaf on a slice of fresh white bread, pile with fish, wrap and eat.
RAW COCONUT FISH RECIPE IN FRESH WHITE BREAD
Serves 4
200g fresh raw fish, cut into cubes
Zest and juice of 1 lemon
Juice of 1 lime
¼ tsp salt
½ cup coconut cream
¼ cup chopped dill
1 Tbsp dill leaves to garnish
Salt, pepper, white bread and lettuce to serve
1. Into a glass bowl, place the fish. Stir through the lemon, lime and salt. Cover and place into the fridge overnight to allow the fish to cook.
2. Drain the excess juice. Fold through the coconut cream and dill. Season with salt and pepper.
3. Serve with lettuce and bread.
Share this:
More Food & Drink / Recipes