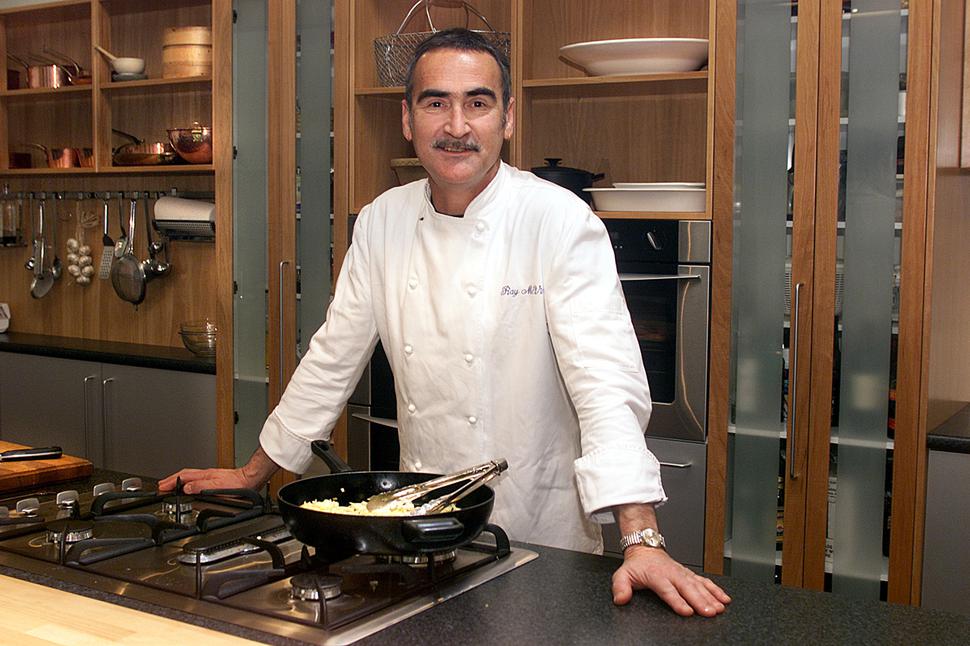 The Evolution Of Ray McVinnie
The food writer and television host transports us back to a time when anchovy was a dirty word, in this extract from Auckland Eats Vol 2: The Prequel
Friday April 8, 2022
I never trained but learned on the job
I worked at Clichy as a larder chef, making French food, and at the Deerstalker Inn on Ponsonby Rd. The Deerstalker was run by Oliver de Harris, supposedly Hungarian royalty; it was old school, "little Europe", an incredible cultural experience. Very niche food: international French as well as some Hungarian-Russian things; it was my first time cooking borscht. I researched food as much as possible — that meant reading books and tasting the food made by other people who knew about it.
The thing that has always interested me about food is the culture
I was a desperate Francophile. When we had our own restaurant, Orleans on Symonds St, we hung a French flag up, played French music, and served old French dishes — the ones you love to eat when you're in Paris. The big test was when French people came in and tasted my cooking. After we busted up and I left Orleans, I worked at Raffles and The French Cafe with Barrington Salter and Annie Mantell. And then along came Richard Lewisham's new restaurant, Metropole. I was there from day one.
No one had ever seen a restaurant like it
Metropole stayed open all day; it had Whitney windows; every wine was available by the glass. Peter Chichester, Natalia Schamroth, Carl Koppenhagen, Jo Williams and Laurie Black are just some of the names who came through Metropole who went on to do amazing things. It was half men, half women in the kitchen. We were teaching ourselves the rules, understanding the ingredients and the traditional ways of doing things, spinning off each other.
READ: Where Chefs Eat: 8 Expert Cooks Share Their Favourite Restaurants
We paid attention
We'd read about things, research things, and we'd knock ourselves out making sure we were doing things the right way. My original sous chef, Jennifer Le Comte, brought along a creme brulee recipe, the way it should be — a custard with egg yolks, cream, real vanilla, salt — no sugar. You set it in ramekins, then put raw sugar on top, then (none of that blowtorch nonsense) we had brulee irons that were permanently on the gas and we ironed the sugar so you got a hard, burnt sugar layer on top and when you ate it that pushed down into the custard and that's where the sweetness came from. People would come in expecting the usual: a lump of toffee on a sweet custard, and it took them a while to understand the dish, but once they did they loved it.
The world was opening up
Customers were travelling and wanting to order things they'd tasted overseas, as well as to try new things. Here we mostly had the English agricultural diet, with just mixed herbs, pepper, salt, really. I like good English cooking, but we were starved for new flavours. Dishes from Metropole would stand up on a menu today. Sicilian couscous, Middle Eastern dishes — we did things like that before there were restaurants here offering high-quality traditional and regional food. The menu was broad, eclectic; we did what we thought was good, and what we liked.
Australia was an influence
I hadn't travelled that much when I started at Metropole. Richard Lewisham took me for a long weekend in Sydney, and I saw their focus on the importance of ingredients — potatoes were important, not because they were weird or exotic, but because they wanted to get them just right, to pick the ones with the best flavour and texture. I saw that Aussie chefs cooking things like Thai curries were going to Thailand to learn, or learning from a Thai chef or friend how to do it right. Once you know the rules you can break them, you know? It was also an eye-opener meeting waiters who were incredibly well-informed and for whom nothing was a problem.
People wanted to try new tastes
It was about learning how. I used to hate risotto, until I learned about it, was exposed to the culture around it — then I loved it. On Sundays, we had a legendary tapas night. For about $25 you got five tapas and as much sangria as you could drink. Everyone would throw their chairs back and get up dancing to the band Kantuta. People just went wild! The floor on Monday morning was filthy.
READ: Home Grown: A Celebration Of New Zealand's Incredible Produce
We couldn't get ingredients easily
We'd make our own verjuice (it sort of worked), and we'd go to Asian grocers to buy Asian greens and other ingredients. It changed though — chicken, or egg? Businesses like Sabato, which started out in a garage, made it much easier, and by the time I finished up at Metropole you could source almost anything you wanted.
A measure of my life as a chef is in changing tastes
I remember progressing from a time when, if you wrote the word anchovy on a menu, no one would order it, to a time when seeing "anchovy" made people want to order the dish.
If you weren't having fun doing this, why would you bother
That's what I used to say. You don't do it for the hours, or the money — although at Metropole we got more than the going rate, and we were treated very well. I was too busy working to eat out in other restaurants. After work we all hung out — I still am friends with a lot of people I met at Metropole. But I had a family; I mostly just wanted to be home when I wasn't working. You needed nights off, because the rest of the time it was a theatrical production, a party — that's what running a restaurant is.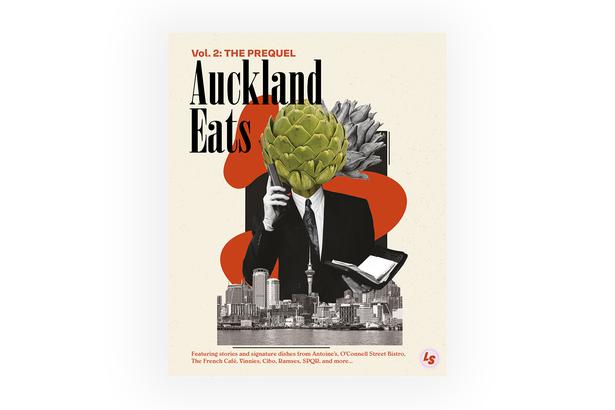 Extracted from Auckland Eats Volume Two: The Prequel, published by Lazy Susan (Anna King Shahab and Antony Suvalko). The book can be ordered at Lazysusan.nz, $35.
Share this: