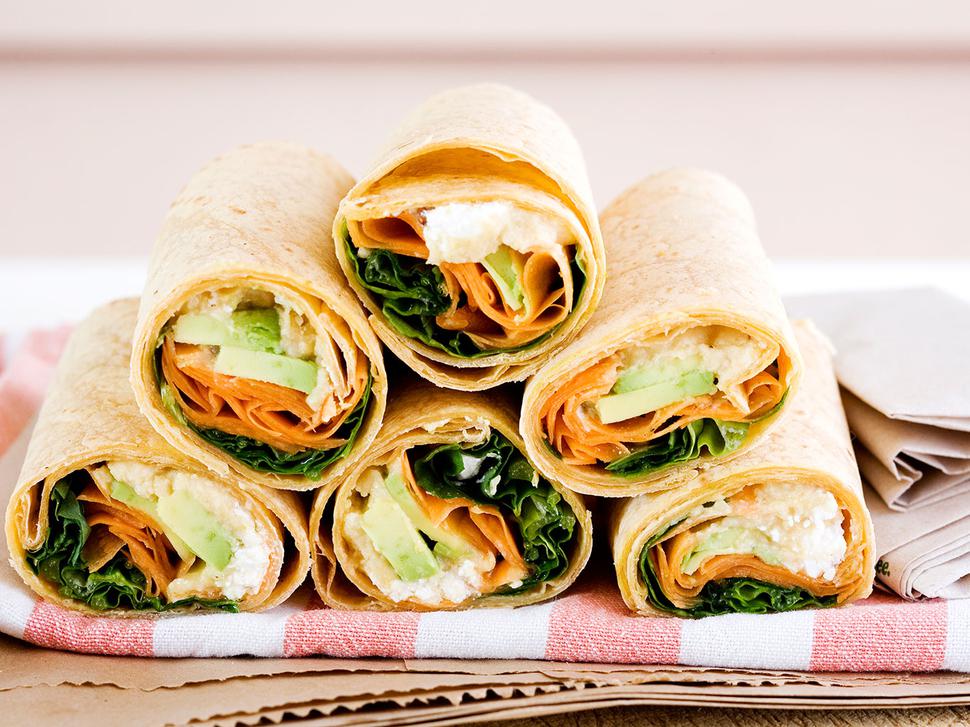 Recipe: Avocado, Hummus, Feta and Carrot Wraps
Wednesday Nov. 23, 2011
AVOCADO, HUMMUS, FETA AND CARROT WRAPS
Makes 6-8
Hummus
• 3/4 cup drained chickpeas
• 2 Tbsp lemon juice
• 2 Tbsp tahini
• 3 cloves garlic, crushed
• Salt and black pepper to taste
• 2 tsp ground cumin
• 3 Tbsp olive oil

Wraps
• 8 wraps
• 1 carrot, peeled and shredded
• Feta, crumbled
• Rocket leaves
• Avocado, sliced
• Flat leafed parsley
1. To make the hummus; place all the ingredients in a food processor. Process until smooth then taste for seasoning.
2. Lie the wraps on a bench then spread with hummus; add the carrot, feta, rocket, avocado and mint.
3. Roll up tightly and either wrap in paper or plastic wrap to keep for an hour or two, or slice and serve.
Share this:
More Food & Drink / Recipes