Recipe: Banana and peanut butter cake
Each Thursday Eleanor Ozich of Petite Kitchen will share her thoughts on healthy eating, with recipes and more.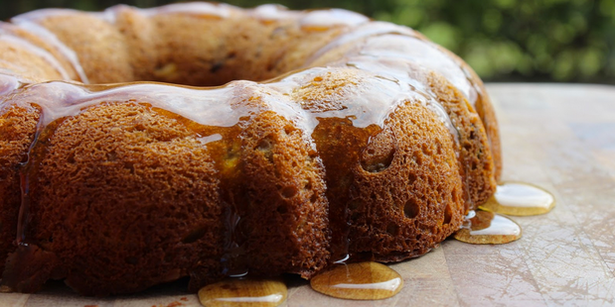 Thursday Sept. 19, 2013
This simple banana and peanut butter bundt cake is incredibly moist, and perfectly sweet. It is naturally sweetened with banana, and then topped with a delicious sticky honey glaze, making it free of refined sugar, gluten and dairy. I have also made this cake using almond and cashew butter which works a treat also, you can also use this recipe to make muffins. One piece is never enough, just one bite of this guilt free treat will have you reaching for more.
It will keep in an airtight container for 3-4 days. This is one of those cakes that tastes better the next day or so.
BANANA AND PEANUT BUTTER BUNDT CAKE WITH HONEY GLAZE
Serves 8
Ingredients
• 1 cup peanut butter (any nut butter works well)
• 2 ripe bananas, mashed
• 4 free range eggs
• 1/2 cup raisins (any dried fruit works well)
• 1 tsp baking soda
• 1 tsp apple cider vinegar
• 2-3 tbsp of runny honey, for the drizzle
1. Preheat the oven to 160°C and grease a cake tin with coconut oil or butter.
2. Place all of the ingredients in to a large mixing bowl. Using a potato masher, mash the batter until the mixture resembles a smooth paste. You could also place in to a food processor if you have one, and blend until smooth. I quite often do this if I am short on time.
3. Pour the batter in to the prepared cake tin.
4. Bake for 25-30 minutes or until a skewer comes out clean once inserted.
5. Allow the cake to cool completely.
6. Once cooled, invert carefully on to a plate, and then drizzle with the remaining honey.

* Gluten free
* Grain free
* Wheat free
* Dairy free
* Refined sugar free
Share this:
More Food & Drink / Recipes