Recipe: Barbecue Prawns with Lime
Angela Casley's barbecue prawns are hit on the barby!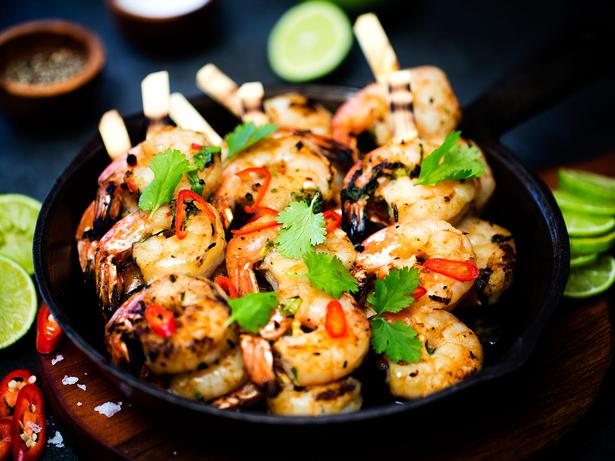 Tuesday Nov. 4, 2014
BARBECUE PRAWNS WITH LIME
Makes 8
• 1 red chilli, chopped finely
• 1 Tbsp soy sauce
• 1 Tbsp grated fresh ginger
• 2 cloves garlic, crushed
• Zest and juice of 1 lemon
• 1 Tbsp brown sugar
• Salt and pepper
• 24 large raw prawns, tails on
• 8 bamboo skewers, soaked in cold water for 30 minutes
• Lemon or lime wedges to serve
1. Preheat barbecue to medium heat.
2. In a small bowl combine chilli, soy, ginger, garlic, lemon and brown sugar. Season with salt and pepper. Marinate the prawns for 30 minutes.
3. Thread 3 prawns on each skewer.
4. Cook skewers on the barbecue's open flame for 3 or 4 minutes each side. Remove and serve hot with a squeeze of lemon or lime.
Share this:
More Food & Drink / Recipes