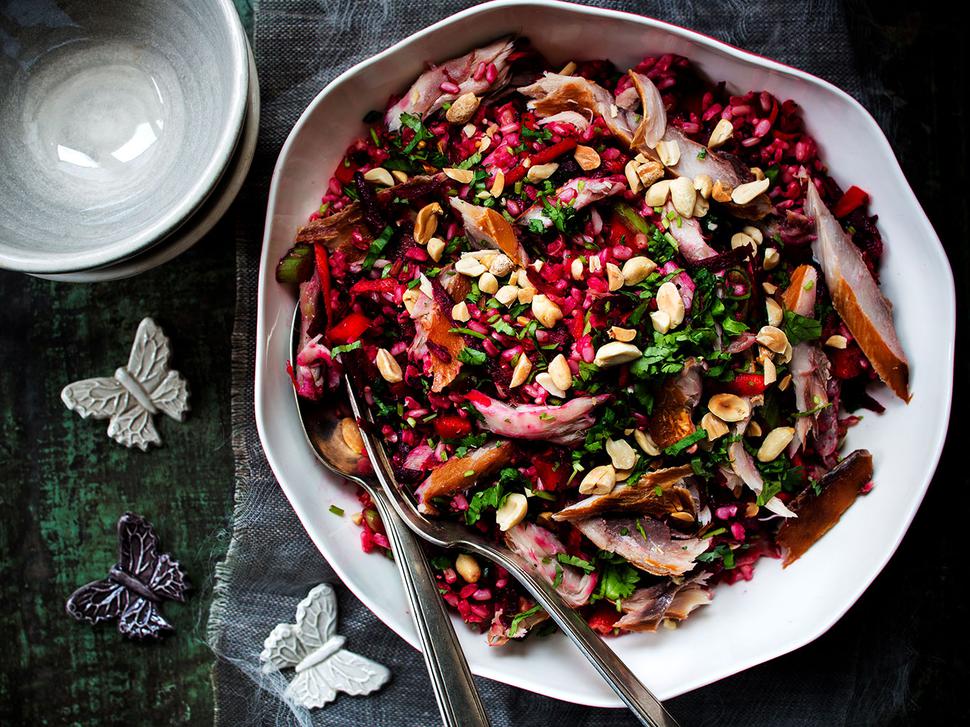 Beetroot and Smoked Fish Salad
Try Angela Casley's quick and easy recipe
Friday March 21, 2014
BEETROOT AND SMOKED FISH SALAD
Serves 4
• 3 cups cooked brown rice
• 1 cup grated carrot
• 1 cup grated beetroot
• 2 stalks celery, sliced thinly
• ½ red capsicum, chopped
• 400g smoked fish
• 1 cup chopped coriander
• 50g chopped cashews
• Extra coriander to garnish
Dressing
• 3 Tbsp sunflower oil
• 3 Tbsp sesame oil
• 1 Tbsp fish sauce
• 1 Tbsp brown sugar
• 2 Tbsp grated ginger
• ¼ tsp chilli flakes
1. In a large bowl combine rice, carrot, beetroot, celery and capsicum. Flake in the smoked fish. Add coriander and stir through.
2. For the dressing, in a jar combine oils, fish sauce, sugar, ginger and chilli.
3. Stir dressing through the salad. Serve into a large bowl. Top with chopped nuts and extra coriander.
Share this: