Recipe: Berry semifreddo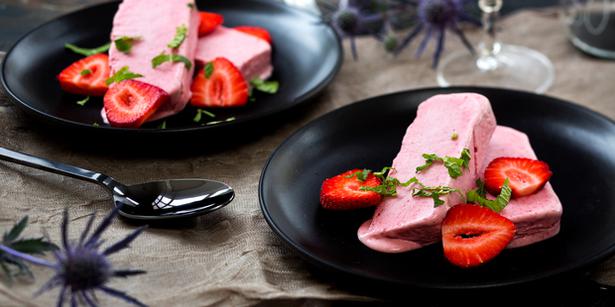 Friday Feb. 21, 2014
Berry semifreddo
Serves 8
• 300g strawberries, hulled
• 100g boysenberries
• 6 egg yolks
• 150g caster sugar
• 150ml plain yoghurt
• 100ml cream
1. Line a 22cm x 10cm loaf tin with plastic wrap, leaving plenty to wrap over the top.
2. Place the strawberries and boysenberries into a blender and blitz until smooth. Pour into a sieve and press through using a wooden spoon to remove all the pips.
3. Place the egg yolks and sugar in a heatproof bowl. Place over a pot of simmering water. Beat until thick and creamy, about 8 minutes. An electric hand-beater is great for this. Do not overheat or the egg will curdle. Remove and cool slightly.
4. Gently fold through the berry mixture. Refrigerate until cool.
5. Mix the yoghurt and cream in a bowl until light and airy. Gently fold through the berry mousse. Pour into your prepared tin cover and freeze.
6. Remove from the freezer 20 minutes before serving. Slice and plate with a few extra berries.
Share this:
More Food & Drink / Recipes