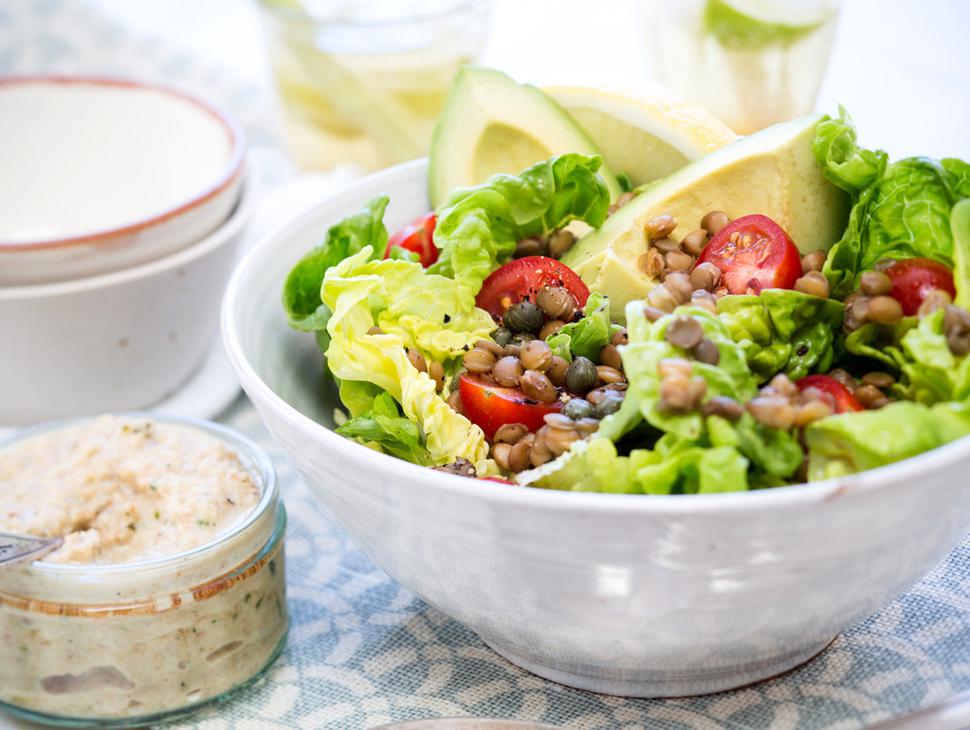 Recipe: Caesar Salad
Wednesday Nov. 13, 2013
CAESAR SALAD
Serves 4
Dressing
• ¼ cup pine nuts
• ½ cup macadamia nuts
• 3 dates, each cut into 3
• ¼ cup basil leaves
• 1 clove garlic
• ½ cup coconut water
Salad
• 2 baby cos, washed and separated
• 1 cup cooked lentils
• 2 Tbsp capers
• 15 cherry tomatoes, cut in half
• 2 avocados, halved
• Lemon wedges to serve
1. Soak the pine nuts in cold water for 4 hours. Then add the macadamias for a further hour.
2. Into a blender place the nuts, dates, basil, garlic and coconut water. Blend until well combined into a creamy dressing. If a little thick add a bit more water.
3. In a salad bowl place the cos leaves, lentils, capers and tomatoes. Toss through the dressing. Serve on individual plates and top with half an avocado.
4. Serve with lemon wedges.
Share this:
More Food & Drink / Lunch