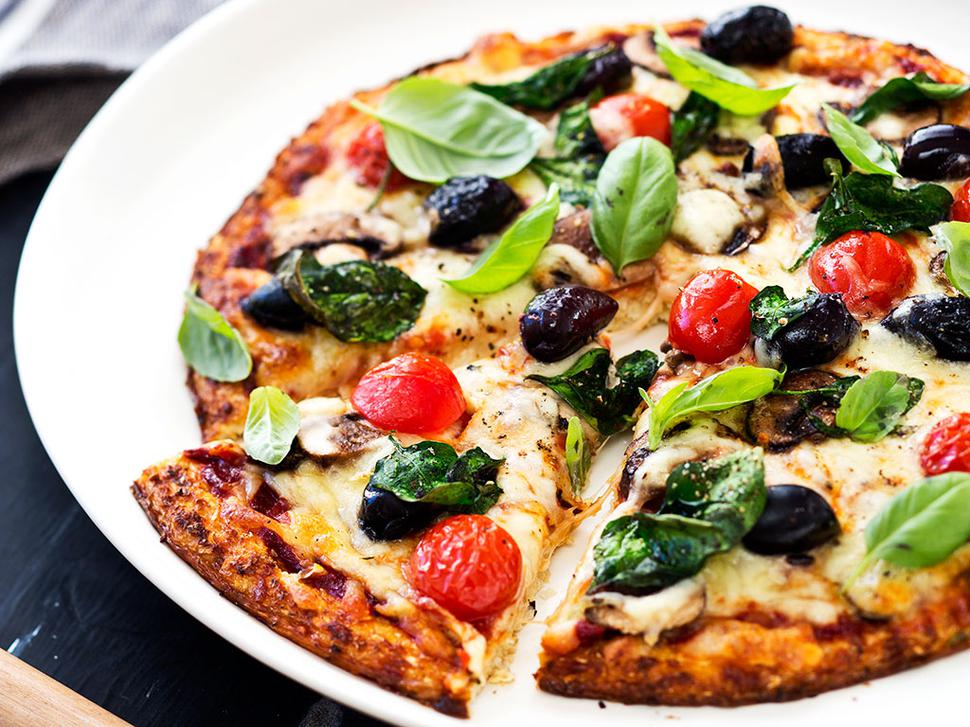 Recipe: Cauliflower-Based Pizza
Wednesday Sept. 18, 2013
CAULIFLOWER-BASED PIZZA
Makes 1 x 24cm pizza
• 340g cauliflower
• 1 egg
• 1 egg white
• 1 tsp oregano
• ¼ cup grated parmesan
• ½ tsp garlic powder
• Salt and pepper, to taste
Topping
• ¼ cup pasta sauce
• ½ cup grated mozzarella
• 50g mushrooms, sliced
• ¼ cup black olives
• ½ cup basil leaves

1. Preheat oven to 180C.
2. Process or grate cauliflower until it resembles fine breadcrumbs. Place in a clean tea towel and squeeze out all the juice. Transfer to a bowl.
3. Add egg, egg white, oregano, parmesan, garlic, salt and pepper. Combine well.
4. Lay a sheet of baking paper on an oven tray and spread cauliflower out evenly to make a pizza base.
5. Cook for 15 minutes until crispy on top and edges. Leave to cool until ready to use.
6. Place toppings on base and return to the oven for 15 minutes or until golden. Eat while hot.
Share this:
More Food & Drink / Recipes