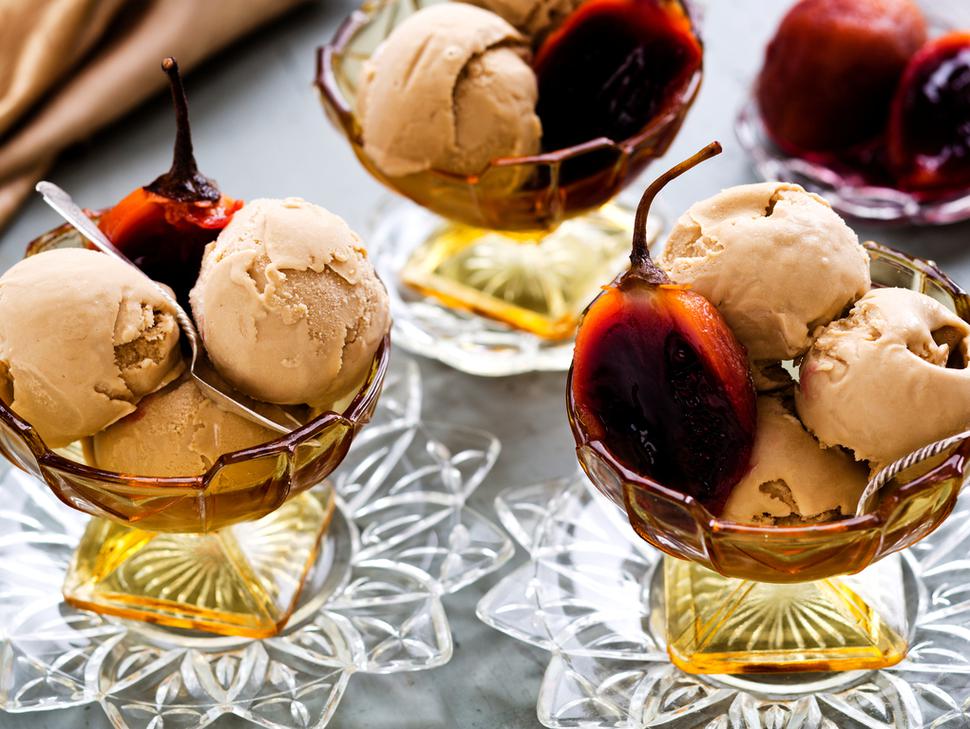 Recipe: Coffee ice cream with poached tamarillos
Wednesday Aug. 27, 2014
COFFEE ICE CREAM WITH POACHED TAMARILLOS
Serves 4-6
• 1 cup cream
• 1½ cups milk
• 5 egg yolks
• ½ cup sugar 
• ¼ cup strong coffee
• 6 tamarillos
• 1 cup water
1. To make the ice cream: Place the cream and milk in a pot. Heat slowly to simmering point, then remove.
2. Place the yolks and sugar in the bowl of an electric beater. Beat until light and creamy in colour.
3. Slowly add the cream mixture to the yolks while whisking until combined. Add the coffee and mix well. Place in a bowl and allow to cool completely. This can be done the day before.
4. Churn your custard following your ice cream maker's instructions or freeze for 2 hours and rebeat. Do this twice then allow to freeze.
5. Peel the tamarillos by placing in boiling water for 1 minute. Remove and peel off the skin. Put the tamarillos in a small pot. Add the sugar and water. Bring to a simmer for 10 minutes or until soft and cooked through. Check with a skewer.
6. Serve the ice cream in small bowls with a tamarillo in each.
Share this:
More Food & Drink / Recipes