Date and Caramel Steamed Pudding Recipe
Try this steaming hot sticky pudding to beat those winter blues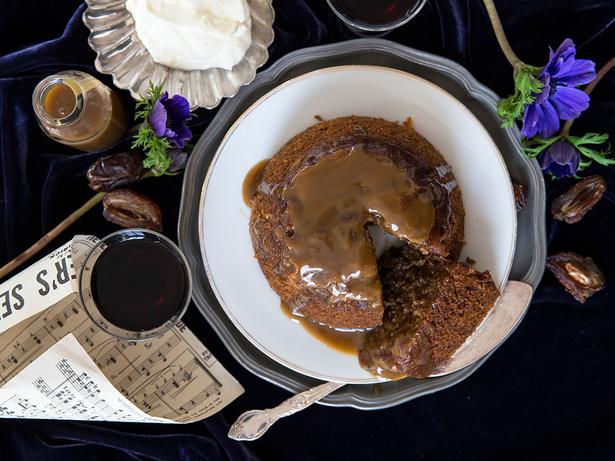 Thursday June 25, 2015
DATE AND CARAMEL STEAMED PUDDING
Serves 6
Caramel Sauce
• ½ cup dark cane sugar
• 150ml cream
• 50g butter
Pudding
• 1 cup dried stoned dates
• 1 cup boiling water
• ¼ tsp baking soda
• 120g butter, softened
• ½ cup sugar
• 2 eggs
• 1 tsp vanilla
• 1 cup self-rising flour
• ½ tsp cinnamon
• ¼ cup milk
• Whipped cream to serve
1. Grease and line 4-cup pudding basin.
2. To make caramel sauce, place sugar, cream and butter in a small saucepan. Bring to a simmer. Boil 2 minutes. Remove from heat.
3. Soak dates in boiling water with baking soda for 15 minutes. Puree in a blender until smooth.
4. Place 3 tablespoons of sauce in basin. Top with half the date puree.
5. Beat butter and sugar until light and creamy. Add eggs and vanilla and beat again. Stir through flour, cinnamon, milk and remaining puree. Pour into pudding basin. Use a double sheet of baking paper with a fold in middle to cover basin, tying tightly with string. Place pudding into a large pot on an upturned saucer. Fill with warm water to halfway up the pudding, cover and bring to a simmer. Cook the pudding for 1½ hours topping up the water if necessary.
6. Just before serving tip pudding on a plate. Serve with extra caramel sauce and cream.
Share this:
More Food & Drink / Desserts