Recipe: Elizabeth Smith's Mars Bar Cheesecake
Try this decadent dessert from Natalie Oldfield's new book Love & Food At Gran's Table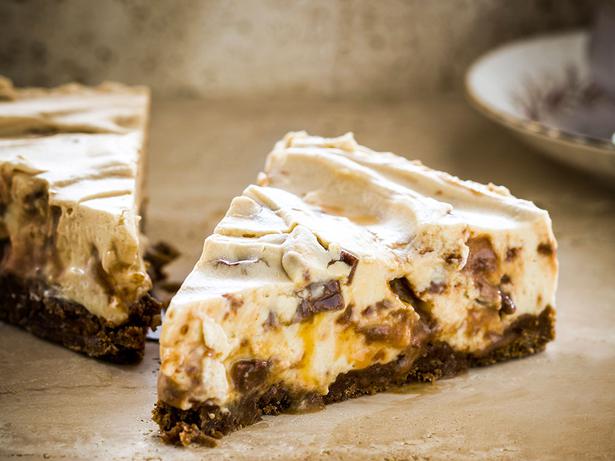 Tuesday March 17, 2015
Elizabeth Smith is one of the 60 grandmothers from New Zealand and overseas whose recipes feature in Natalie Oldfield's new cookbook, Love & Food At Gran's Table. Oldfield sold her store, Dulcie May Kitchen, last year to pursue the project, a follow-up to her successful Gran's Kitchen, which featured her grandmother Dulcie May's recipes.
Here, Beth Williams shares her grandmother Elizabeth's recipe for Mars Bar cheesecake.
"This is something we all love to make, and we have it as a birthday treat instead of birthday cake."

MARS BAR CHEESECAKE
Makes 1 cheesecake
Base
• 250g plain chocolate biscuits
• 125g butter, melted
Cheesecake topping
• 1 tsp gelatine
• Bit of hot water (enough to dissolve gelatine)
• 375g cream cheese
• ½ cup caster sugar
• Few drops vanilla essence
• 300ml thickened cream
• 3 Mars Bars (60g each), ½ melted, ½ sliced
1. Crush biscuits, add to melted butter, and mix well. Tip into a 20cm (8 inch) spring-form tin, press down and push up slightly at the edge. Refrigerate.
2. Sprinkle gelatine over hot water. Cool. Beat cream cheese, sugar and vanilla together. Beat cream until peaks form. Stir gelatine liquid into cream cheese mixture combined with cream and Mars Bars. Pour over biscuit base. Refrigerate until set.

• Love & Food At Gran's Table, published by PQ Blackwell, is out Monday March 23. Read more about Love & Food At Gran's Table here, and enter the draw to win a copy of the book here.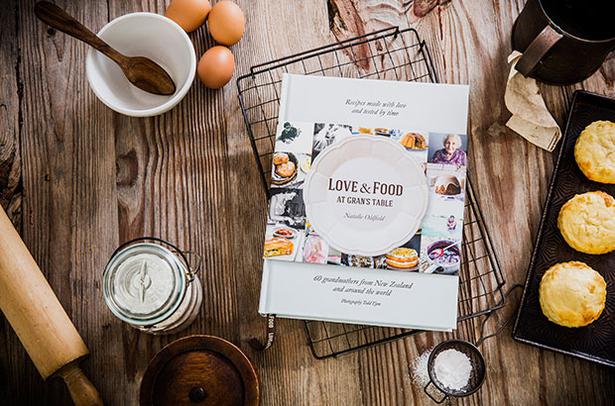 Love & Food At Gran's Table. Picture / Todd Eyre.
Share this:
More Food & Drink / Desserts