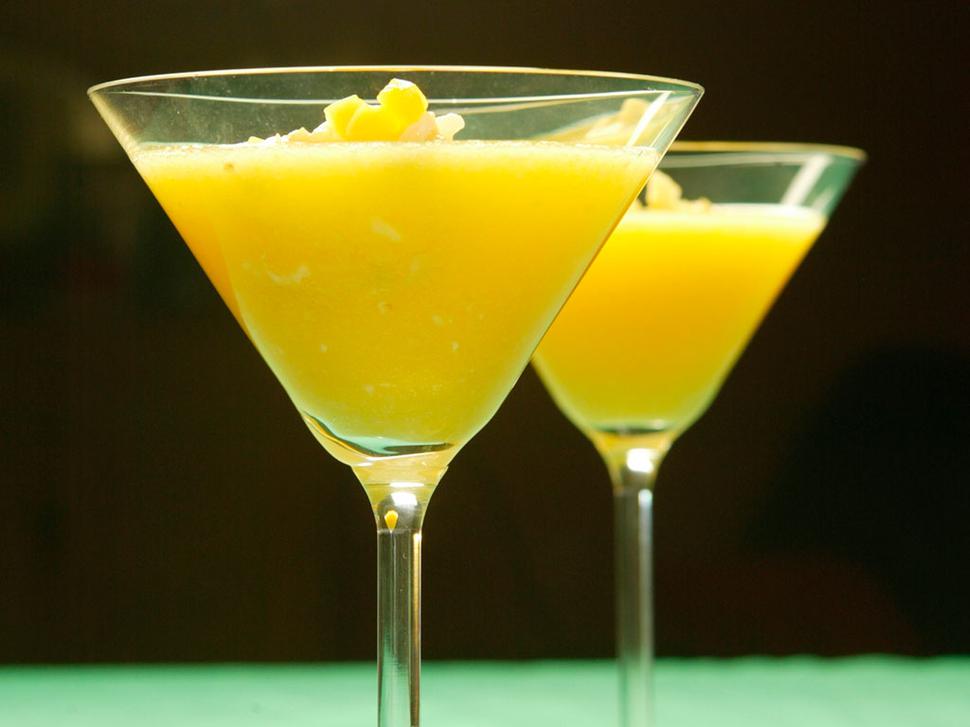 Recipe: Feijoa, Lychee and Mango Cocktail
Thursday May 25, 2006
FEIJOA, LYCHEE AND MANGO COCKTAIL
Serves 4
• 1 mango
• 10 lychees, fresh or from a tin
• 1.2 Ltr feijoa flavoured vodka
• 1 lime, juiced
1. Peel and remove the stone from the mango. Finely dice the mango flesh, reserving a slice for the garnish.
2. Remove the lychees from the tin and finely dice the fruit, reserving one lychee for the garnish.
3. Put all ingredients in a processor or liquidiser and process for 1 minute or until smooth.
4. Pour into martini glasses and sprinkle prepared garnish onto each glass.
Share this:
More Food & Drink / Desserts