Flourless Chocolate Cake Recipe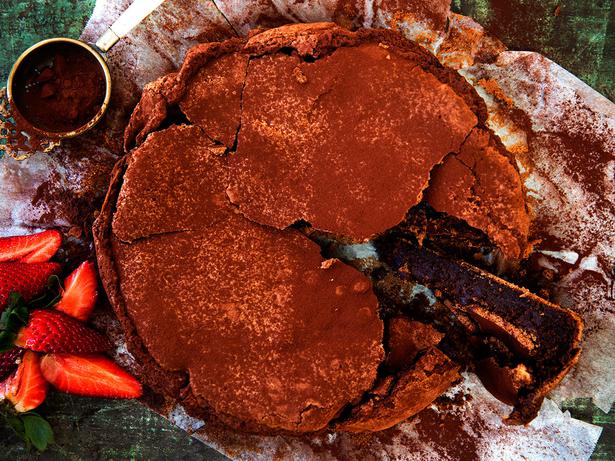 Friday Oct. 3, 2014
FLOURLESS CHOCOLATE CAKE 
Serves 8-10
• 200g dark chocolate, broken into pieces
• 200g butter, cut into cubes
• 4 eggs, separated
• 200g caster sugar
• Zest of 1 orange
1. Preheat oven to 170C. Grease and line a 22cm tin.
2. Place the chocolate and butter into a heatproof bowl over simmering water. Heat, stirring occasionally until it is melted and smooth. Set aside and allow to cool.
3. Place the egg yolks and half the sugar into a bowl. Beat until light and creamy. Beat through the orange zest.
4. Add the chocolate to the yolks and stir well.
5. Beat the egg whites until soft peaks form, then slowly add the remaining sugar beating until combined and glossy. Fold a little gently into the chocolate mixture, then continue to add the remainder.
6. Bake in the oven for 50 minutes or until a skewer comes out clean. Allow to cool in the tin before removing.
7. Serve with softly whipped cream.
Share this:
More Food & Drink / Recipes