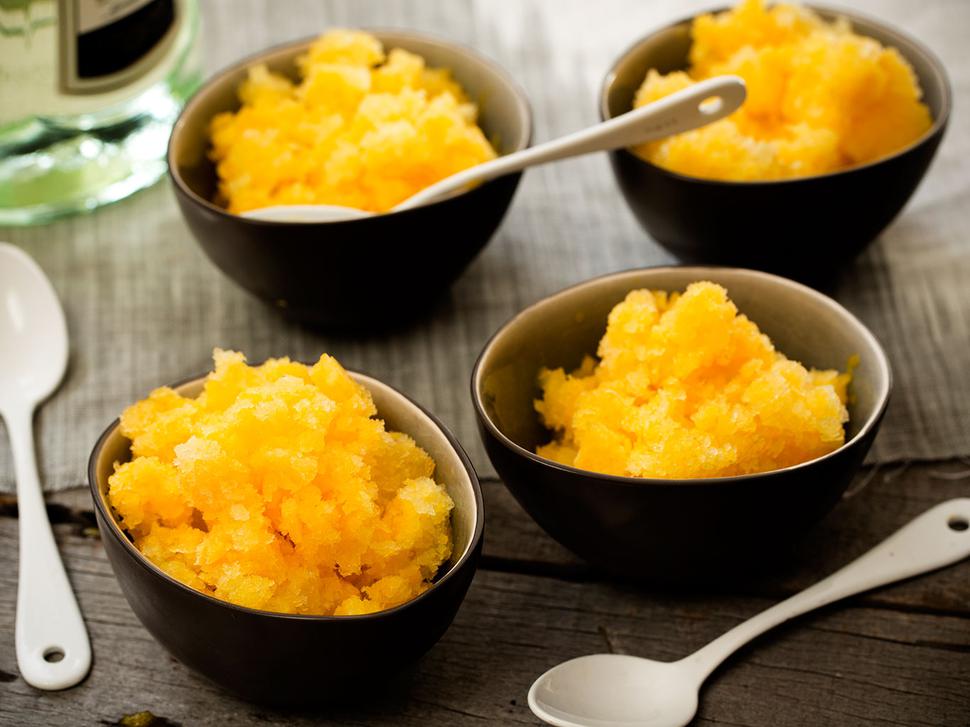 Recipe: Grapefruit and Martini Granita
Perfect to pre-make for when you have guests
Friday Oct. 10, 2014
GRAPEFRUIT AND MARTINI GRANITA
Serves 6
• 175g caster sugar
• 1 cup water
• 3 large, juicy grapefruit
• 1/3 cup Martini or other vermouth
1. Place sugar and water in a small pot. Bring to boil, then simmer for 5 minutes. Cool.
2. Peel grapefruit, removing pith and skin. Cut out segments, remove pips and squeeze any juice that remains. Place juice, grapefruit and vermouth into a blender. Whizz until liquid and as smooth as possible.
3. Add syrup to grapefruit and mix again. Pour into a tray and freeze overnight. Remove from freezer and blend again, then refreeze.
4. Using a fork, scrape granita into fine shards and leave in freezer, covered, until ready to serve.
5. Serve in small glasses or bowls.
Share this:
More Food & Drink / Wine & Drink