Recipe: Liquorice Icecream
Indulge in Angela Casley's liquorice icecream recipe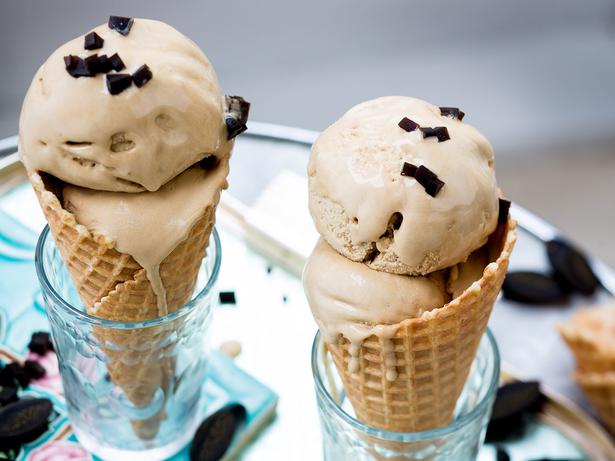 Friday March 28, 2014
LIQUORICE ICECREAM
Serves 6
500ml cream
120g natural liquorice
250ml whole milk
4 egg yolks
150g sugar
1. Into a small saucepan place 250ml of the cream. Chop liquorice into small pieces and add to the cream. Heat very slowly. The liquorice will start to soften and dissolve. This may take 10-15 minutes, so don't rush the process. Remove from heat and puree or push through a sieve.
2. In a clean pot bring the remainder of the cream and milk to a boil; remove from heat.
3. Beat egg yolks and sugar until light and creamy. Add liquorice mixture and mix, then slowly pour in the heated cream and milk. Place into a clean pot and bring slowly to a simmer, stirring continuously, until it coats the back of your spoon. Do not let it boil as it will curdle.
4. Place in a bowl, cover and refrigerate for 3 or 4 hours.
5. Transfer the mixture to ice cream maker and churn until almost frozen. Place in freezer until ready to serve.
Share this:
More Food & Drink / Recipes