Karen Walker's Designer Cocktail Recipe
Here's how to make this Sapphire and Alexander cocktail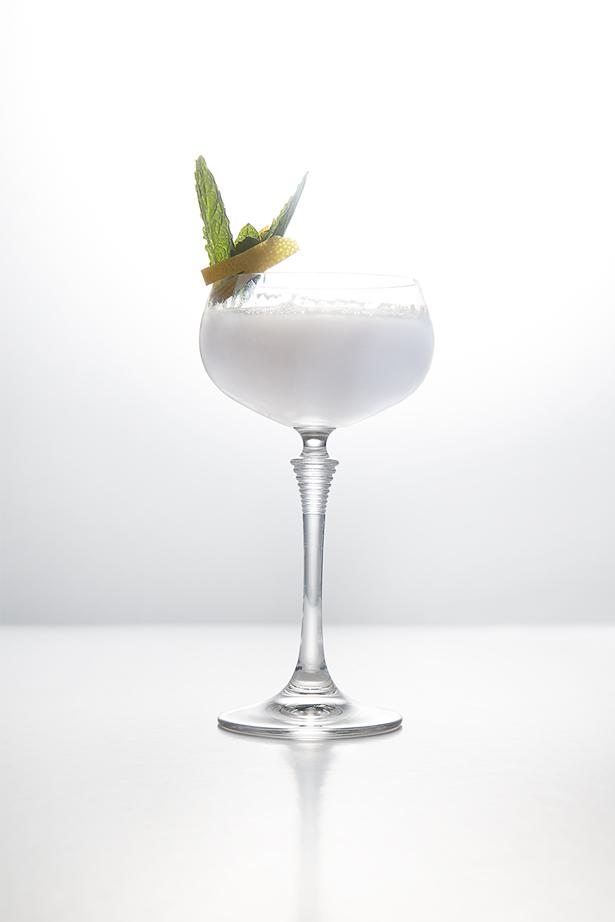 Saturday Aug. 1, 2015
To celebrate The Marr Factory 2015, Bombay Sapphire brand ambassador Chase Bickerton has created a series of bespoke cocktails inspired by each designer's collection. Each will be available at the designer's show throughout the week - but you can replicate them at home with Chase's recipes.
KAREN WALKER'S 'SAPPHIRE & ALEXANDER'
"From the first dress featured in the look book, I instantly knew where I wanted to go with this drink – 70's & liquorice, but like Karen's collection, the lead botanical of liquorice root isn't an overt flavour and works in unison with other elements to create a functional yet glamorous whole piece. The Alexander is one of my favourite drinks, made famous during this period of time and I will take any opportunity I can to turn a drink some shade of blue!"
Ingredients
30ml Bombay Sapphire

20ml blueberry liqueur

7.5ml blue curacao

2.5ml maraschino liqueur

30ml So Good Almond & Coconut milk

Liquorice infused Absinthe spray over the glass

Three liquorice roots cold-infused over three days
Method
Shake all the above ingredients hard and strain into a frosted coupe glass that has been misted with absinthe. Garnish with a lemon zest and icing sugar dusted mint.
Share this:
More Food & Drink / Wine & Drink