Kate Sylvester's Designer Cocktail Recipe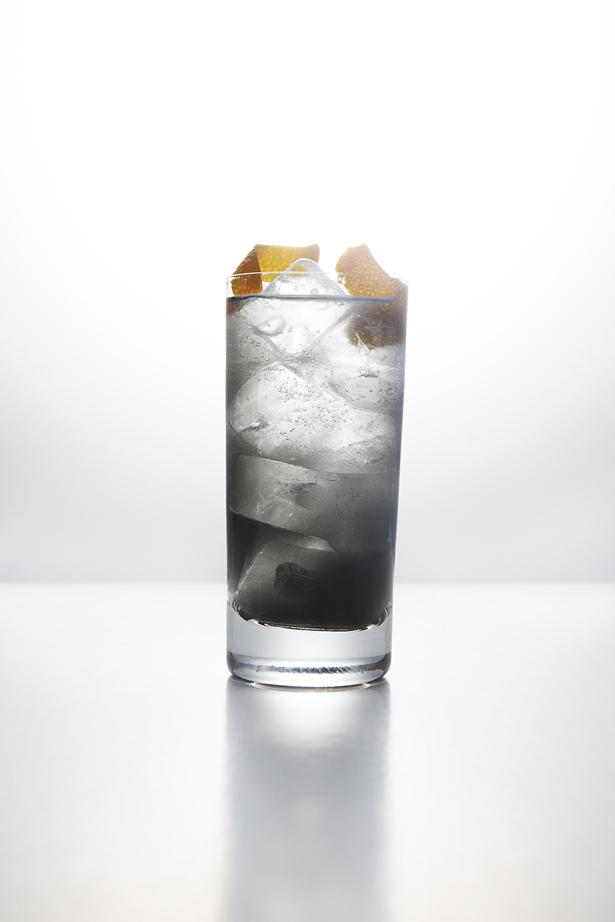 Wednesday Aug. 5, 2015
To celebrate The Marr Factory 2015, Bombay Sapphire brand ambassador Chase Bickerton has created a series of bespoke cocktails inspired by each designer's collection. Each will be available at the designer's show throughout the week - but you can replicate them at home with Chase's recipes.
SYLVESTER'S 'THE RYDER COLLINS'
"Kate's collection has a feminine yet independent and dark and brooding feel to it – almost a librarian look with a rock 'n' roll soul. I wanted to create something to match - dark on the outside but surprising, warm and elegant on the inside – something that really steals the scene. The lead botanical of juniper berries adds dry and fragrant notes of pine and lavender."
Ingredients
40ml Bombay Sapphire

25ml lemon and juniper shrub

Oleo Saccharum (Lemon zest, juniper berries, caster sugar, 24hrs extracting, mix with 1 cup of water and 1 3/4 cups of Apple Cider Vinegar until dissolved)

15ml activated charcoal beer syrup (2 Macs Green Beret's warmed in a pot and mixed with 500grams of sugar and 10-15 capsules of Activated Charcoal, reduced over a light heat for 30min)
Method
Shake the above super hard, strain into a tall glass over large ice, charge with soda and garnish with lemon and leather.
WATCH: Chase Bickerton makes The Ryder Collins cocktail with designer Kate Sylvester.
Share this:
More Food & Drink / Wine & Drink