Recipe: Meen Kulambu
Try Felicia Esther Stephen's famous fish curry from Natalie Oldfield's new book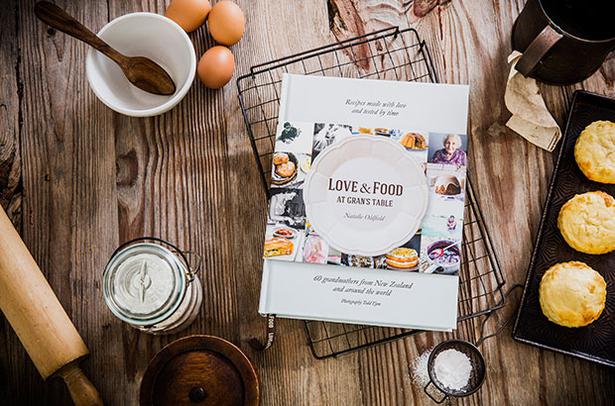 Tuesday March 17, 2015
Felicia Esther Stephen is one of the 60 grandmothers from New Zealand and overseas whose recipes feature in Natalie Oldfield's new cookbook, Love & Food at Gran's Table. Oldfield sold her store, Dulcie May Kitchen, last year to pursue the project, a follow-up to her successful Gran's Kitchen, which featured her grandmother Dulcie May's recipes.
Here, Sushil Ravikumar shares his grandmother Felicia's recipe for fish curry.

MEEN KULAMBU (FISH CURRY)
Serves 4–6
"My grandma's fish curry was one all my family and friends raved about. The aroma filled the streets when she cooked her signature dish."

Curry paste
• 1 large red onion
• 2 medium tomatoes
• 6 cloves garlic
• 1 Tbsp red chilli powder
• 3 Tpsp ground coriander
• 1 tsp ground black pepper
• 1 tsp ground cumin

Fish curry
• 3 Tbsp oil
• 1 tsp cumin seeds
• 1 tsp black mustard seeds
• 5 whole black peppercorns
• 2 tsp fenugreek seeds
• 1 fresh green chilli, split lengthwise
• 4 cloves garlic, finely chopped
• Small knob of fresh ginger, finely chopped
• 1 small red onion, chopped
• 1 tsp fennel powder
• 10 curry leaves
• 1 medium tomato, chopped
• 1 Tbsp salt, or to taste
• 1 cup tamarind juice
• 2 cups fish stock or water
• 500 g fish steaks
• ½ bunch of fresh coriander leaves, chopped

1. In a food processor, add all the curry paste ingredients and grind them into a coarse paste. Set aside.
2. Heat oil in a heavy-based saucepan and add cumin seeds, mustard seeds, peppercorns and fenugreek seeds and saute for a few seconds or until the mustard seeds sputter. Add the chilli, garlic, ginger and onion, and saute until the onion turns light golden in colour. Add the fennel powder, curry leaves and chopped tomato, and saute for 2 minutes.
3. Now add the ground curry paste and salt, and saute on low heat for 10 minutes or until the oil from the spices oozes out. Add the tamarind juice and stock or water and bring the sauce to a boil for 5–10 minutes.
4. Now carefully add the fish steaks to the sauce and lower the heat to a simmer for 5 minutes or until the fish is cooked. Stir in the chopped coriander leaves and remove from the heat. Serve hot with steamed rice.

• Love & Food at Gran's Table, published by PQ Blackwell, is out Monday, March 23. Read more about Love & Food at Gran's Table here, and enter the draw to win a copy of the book here.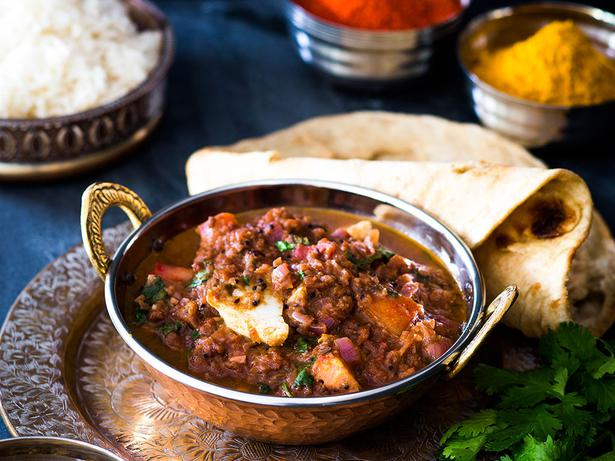 Share this:
More Food & Drink / Recipes