Recipe: Nourishing homemade hair & face mask
Each Thursday Eleanor Ozich of Petite Kitchen will share her thoughts on healthy eating, with recipes and more.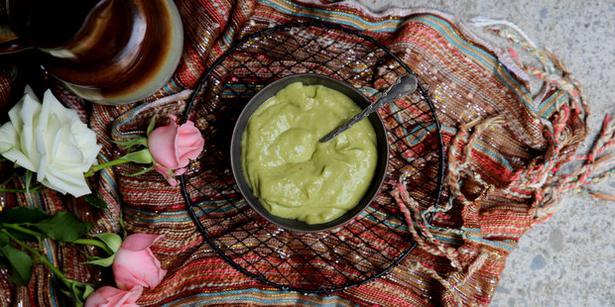 Thursday Feb. 20, 2014
As we are about to transition from summer into autumn, it is now that our hair quite often needs that extra little bit of love. The lovely summer sun is known to dry out our tresses, but not to worry as today I share my recipe for the most beautiful nourishing and natural home-made hair mask.
This recipe contains banana, which can help to soften, while also helping to protect your hair's natural elasticity. It also contains avocado, honey and virgin coconut oil, to leave you with wonderfully luscious, silky locks.
This hair mask really helps to retain and replenish hair's natural oils, as these can quite often be stripped by commercial shampoos and conditioners. I also love to use this lovely recipe as a face mask.

Ingredients:
• 1 avocado
• 1 banana
• 2 Tbsp extra-virgin coconut oil (you could also use sweet almond oil or olive oil)
• 2 Tbsp honey
To prepare the mask, put all of the above ingredients in a food processor.
Blend until smooth.
I like to use this mask every two weeks or so. It is best applied within an hour of making.

How to apply:
Massage gently into the hair and scalp, and leave for at least an hour. Rinse thoroughly with warm water, and style as usual.

How to apply to your skin:
Wash your face with warm water, then gently apply the mask generously. Sit or lie down for 10 minutes or until you would like to wash it off. Gently rinse your face in warm water and pat dry with a towel.
I like to spritz on a little cold rosewater right after to close my pores and seal in the goodness.
Share this: