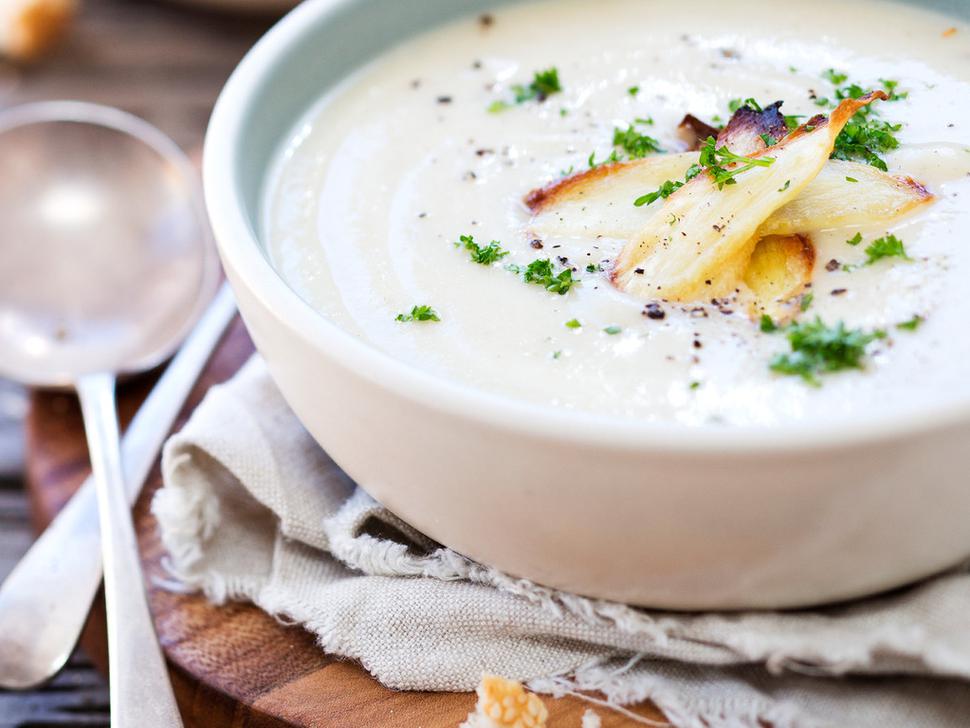 Recipe: Parsnip and Apple Soup
Tuesday Sept. 24, 2013
PARSNIP AND APPLE SOUP
Serves 4
• 25g butter
• 1 large onion
• 2 cloves garlic, chopped
• 1 tsp coriander
• ½ tsp cumin
• 800g parsnips, peeled and chopped roughly
• 300g apples, peeled and chopped
• 1 litre chicken stock
• ½ cup cream
• ¼ cup chopped parsley
1. Melt the butter in a large pot. Add the onion and garlic. Soften for 5 minutes without browning. Add the coriander and cumin. Stir until fragrant. Add the parsnips, apple and chicken stock.
2. Bring to a simmer for 20 minutes until the parsnip are completely softened. Put through a blender until smooth or use a hand whizz.
3. Before serving bring back to a simmer, add the cream and parsley.
4. Serve with roasted parsnip chips.
Share this:
More Food & Drink / Recipes