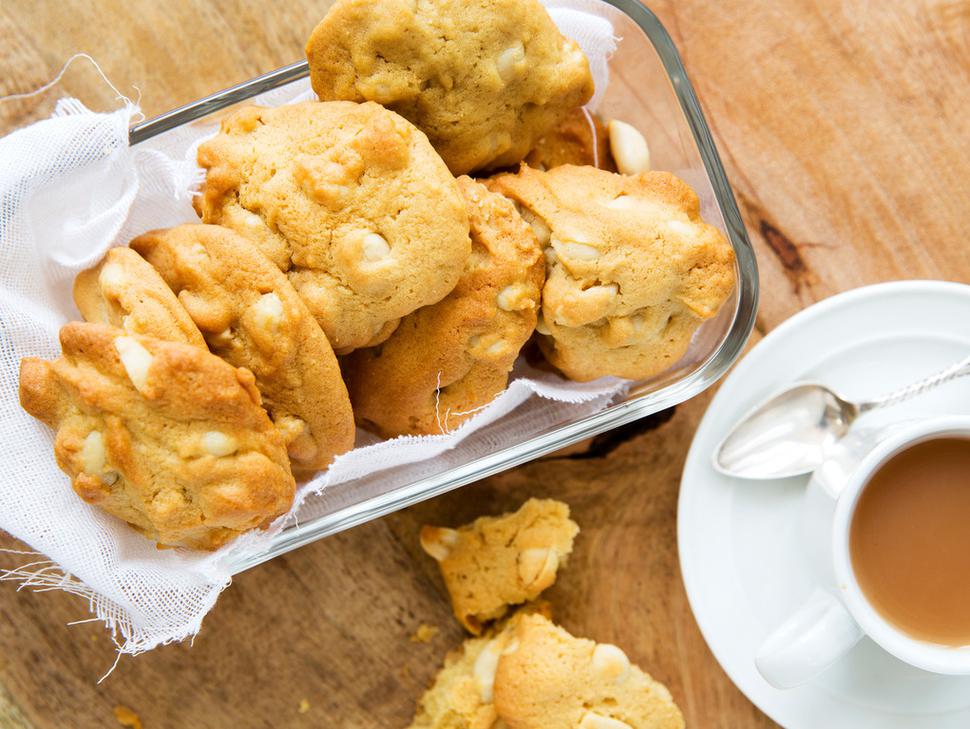 Recipe: Peanut Cookies
A morning & afternoon tea delight by Angela Casley
Friday Feb. 27, 2015
PEANUT COOKIES
Makes 25
• 125g softened butter
• 1 cup brown sugar
• 1 egg
• 1 tsp vanilla
• 1 ¾ cups flour
• 1 tsp baking powder
• 1 ½ cups blanched peanuts
1. Heat an oven to 160C.
2. Place the butter and sugar in a mixer bowl and beat until light and fluffy. Add the egg and vanilla and beat again.
3. Sift in the flour and baking powder and combine. Lastly, mix through the peanuts.
4. Place tablespoons of mixture on a greased baking tray. Press gently with a fork. Bake for 15-20 minutes until golden and cooked through. Remove and cool on a rack.
Share this:
More Food & Drink / Recipes