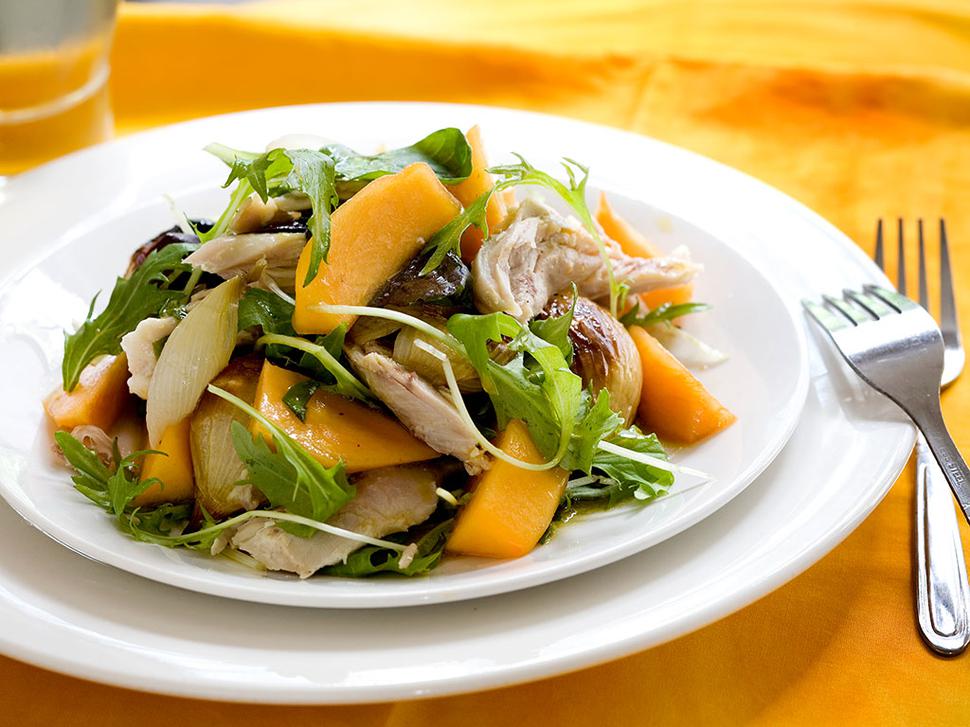 Recipe: Persimmon Salad with Roast Chicken and Agrodoce
Monday June 6, 2011
PERSIMMON SALAD WITH ROAST CHICKEN AND AGRODOCE
Serves 4
• 12 pickling onions 
• 2 bay leaves 
• ½ cup olive oil 
• ½ cup white wine vinegar 
• 1 Tbs caster sugar 
• Freshly ground black pepper 
• Salt 
• 4 handfuls of salad greens 
• 3 persimmons 
• 1 cold roast chicken
1 Preheat the oven to 180C. Peel the onions and place in a baking dish. Add the bay leaves then pour over the olive oil and vinegar. Stir in the sugar and season. Bake for approximately 30 minutes or until the onions are tender. Let cool.
2 Arrange the salad leaves. Peel and cut the persimmons into segments. Remove the chicken from the carcass and break into roughly torn pieces.
3 Combine with the leaves and onions. Drizzle with the left over onion cooking liquid before serving.
Share this:
More Food & Drink / Lunch