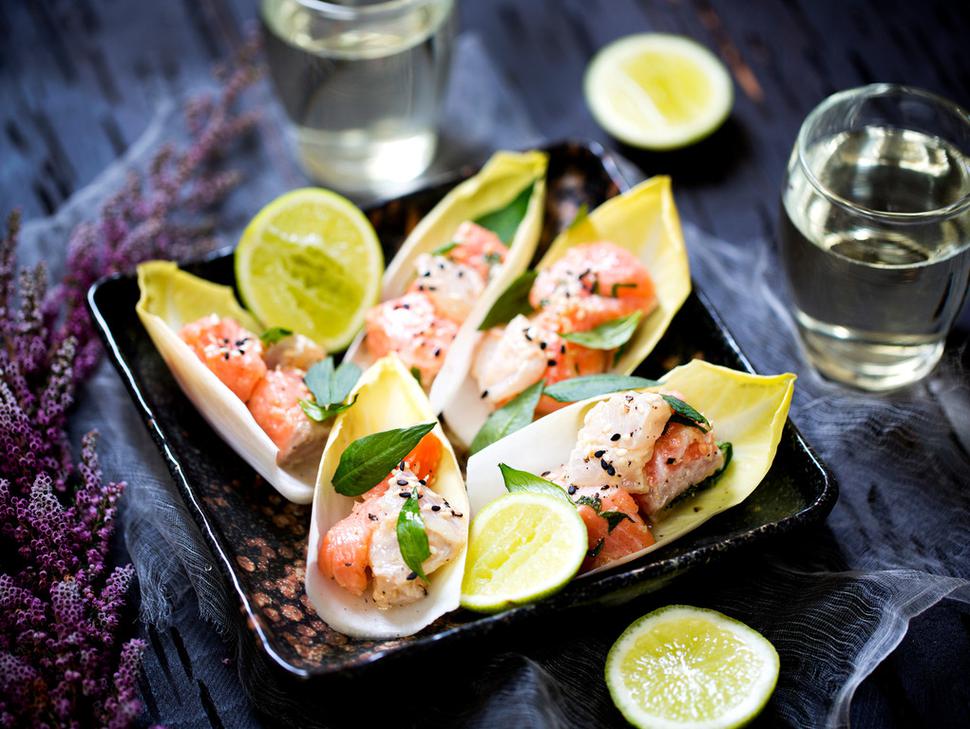 Recipe: Pickled salmon and terakihi
Wednesday Aug. 13, 2014
PICKLED SALMON AND TERAKIHI
Makes 20
• 300g fresh salmon
• 300g terakihi
• zest and juice of 2 limes
• 1 Tbsp grated ginger
• 2 tsp caster sugar
• ¼ tsp salt
• 1 tsp sesame oil
• ½ tsp each black and white sesame seeds
• 20 chicory leaves
• Thai basil or coriander leaves to garnish
1. Cut fish into small pieces, place in a bowl.
2. In a small bowl combine lime zest and juice, ginger, sugar, salt, sesame oil and sesame seeds. Add to fish and combine well. Leave for 20 minutes to marinate.
3. Place chicory leaves on a platter. Spoon 3 or 4 pieces of fish on to each leaf. Spoon a little of the marinade over the top.
4. Decorate with Thai basil or coriander leaves.
Share this:
More Food & Drink / Recipes