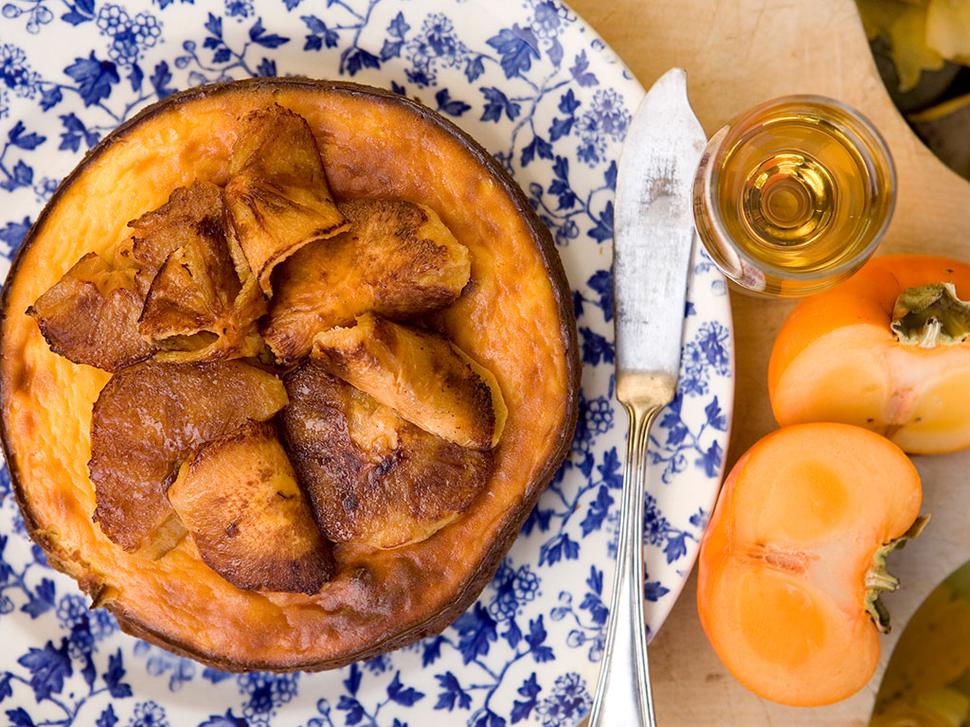 Recipe: Ricotta and Persimmon Baked Cheesecake
Tuesday July 1, 2008
RICOTTA AND PERSIMMON BAKED CHEESECAKE 
3 Persimmons
1 cup water
80g butter
250g digestive biscuits
200g cream cheese
250g ricotta cheese
170g caster sugar
3 eggs
2 Tbsp lemon juice
2 tsp butter
1. Preheat oven to 180C. Grease a 20cm springform cake tin. Peel and slice two persimmons and put in a saucepan with the water. Cover and cook over a gentle heat until soft, about 7 minutes, let cool.
2. Crush the biscuits in a food processor then add the butter and process. Press the crumbs into the bottom of the tin and top with the cooked persimmons.
3. Beat the cream cheese, ricotta, sugar, eggs and lemon until smooth then pour over the fruit and bake for 45 minutes or until set.
4. Peel and thinly slice the remaining persimmon into rounds. Heat a frying pan, add the butter and then cook the slices until well coloured. Pile on top of the cheesecake before serving.
Share this:
More Food & Drink / Desserts