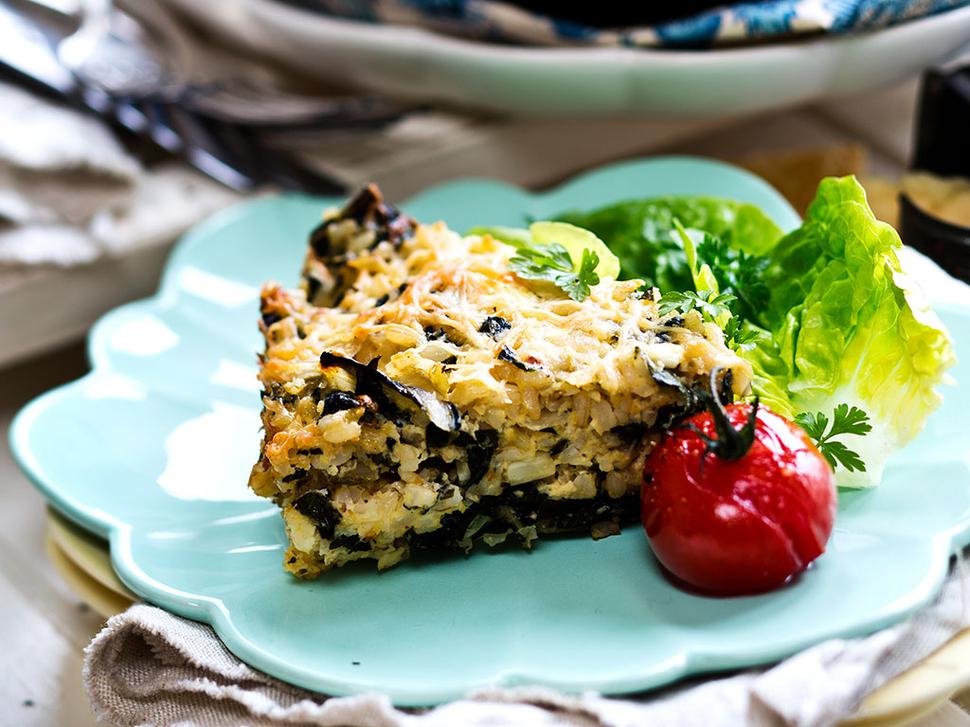 Recipe: Silverbeet Cheese Pie
Saturday Aug. 31, 2013
SILVERBEET CHEESE PIE
Serves 6
• 3 cups cooked brown rice
• 1 large onion
• 3 cloves garlic, crushed
• 50g butter
• 1 bunch silverbeet, washed and chopped roughly
• 1 Tbsp worcestershire sauce
• 1 Tbsp sweet chilli sauce
• 250g cottage cheese
• 3 eggs
• 2 Tbsp parsley
• ¼ cup grated parmesan cheese
• Salt and freshly ground pepper
• 2 tomatoes, sliced (optional)
• 75g cheese, grated
• 8 vine tomatoes
• 2 Tbsp olive oil

1. Set oven to 170C.
2. Melt butter, add onion and garlic and cook until soft and transparent.
3. Add silverbeet and cook for 2 to 3 minutes. Add the worcestershire sauce and sweet chilli. Stir then remove from heat.
4. Mix cottage cheese, eggs, parsley and parmesan. Then add silverbeet, rice, salt and pepper to taste. Place in a greased ovenproof dish.
Arrange the tomatoes on top if using and sprinkle grated cheese over and a few grinds of pepper.
5. Bake for 30 minutes until golden.
6. Place vine tomatoes on a small tray, drizzle with olive oil and place in oven for 10 minutes.
7. Serve with roasted tomatoes and your favourite chutney or chilli jam.
Share this: