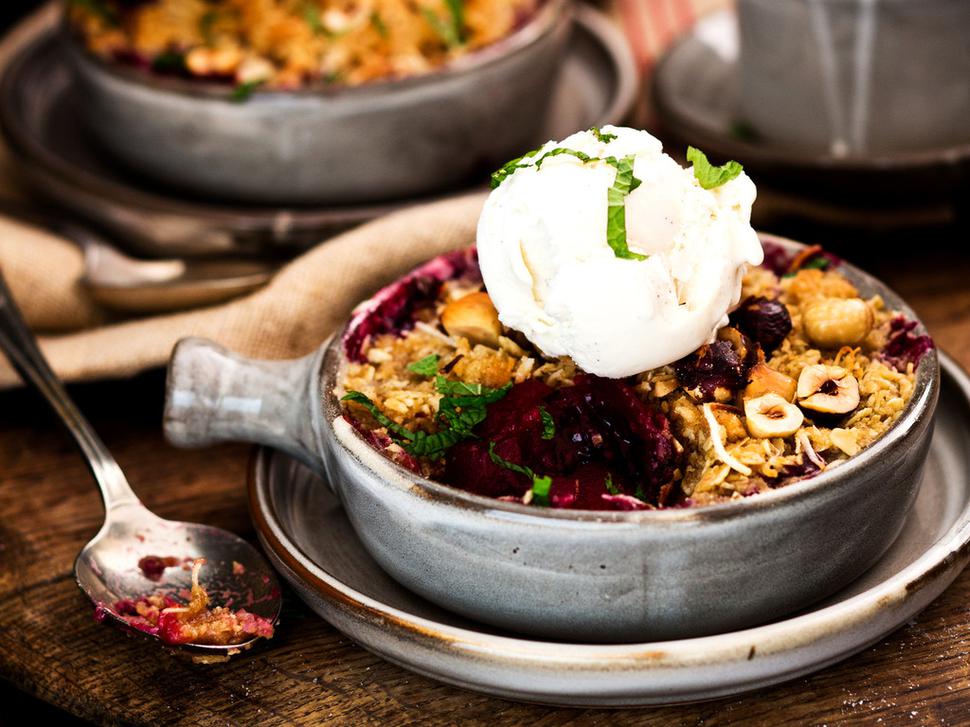 Recipe: Tamarillo and apple crumble
Friday Aug. 23, 2013
TAMARILLO AND APPLE CRUMBLE
Serves 6

• 4 tamarillos, skinned, and sliced
• 6 granny smith apples, peeled and sliced
• ½ cup sugar
• 1 tsp vanilla
• ¼ cup water
Crumble
• 1 cup flour
• 1 cup rolled oats
• 1 cup brown sugar
• ½ tsp cinnamon
• 150g butter, cubed
• ½ cup shredded coconut
• ½ cup hazelnuts, roughly chopped
1. Preheat oven to 180C.
2. Place tamarillos, apples, sugar, vanilla and water in a pot and bring to a simmer. Cook for 8 minutes until the apples have softened slightly but haven't lost their shape. Spoon into an ovenproof dish, or individual dishes.
3. In a large bowl, place flour, oats, sugar, cinnamon and butter. Using your fingers rub the butter until the mixture resembles coarse breadcrumbs. Add the coconut and hazelnuts.
4. Spread on top of the fruit, spreading evenly.
5. Bake for 30 minutes until golden and crunchy. Serve with whipped cream or icecream.
Share this:
More Food & Drink / Recipes