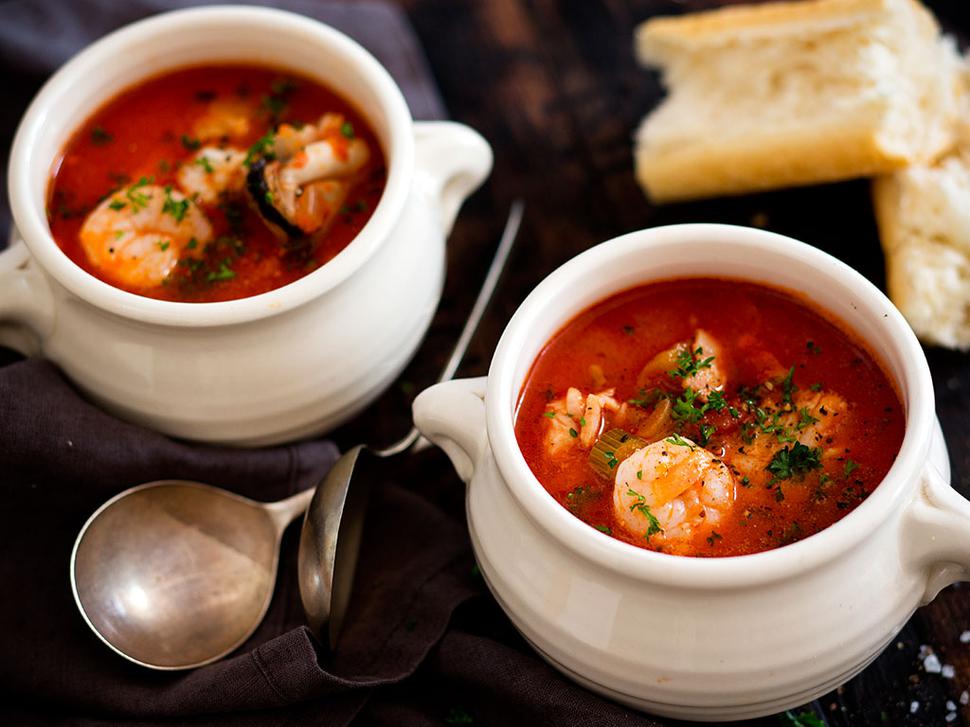 Recipe: Tomato and Seafood Soup
Thursday May 29, 2014
TOMATO AND SEAFOOD SOUP
Serves 4
• 2 tbsp olive oil
• 1 onion, chopped
• 2 cloves garlic, crushed
• 1 chorizo, sliced thinly, or 2 rashers bacon
• 1 fennel bulb, sliced thinly
• 1 tsp smoked paprika
• Pinch chilli flakes
• ½ cup white wine
• 1 litre fish or chicken stock
• 420g tin chopped tomatoes
• 1 tsp brown sugar
• Salt and freshly ground pepper to taste
• 750g mixed seafood - prawns, fish cut into 
• 4cm pieces, mussels
• ½ cup Italian parsley, chopped roughly
1. In a large pot heat the oil. Add the onion and garlic and saute for 3-4 minutes until softened. Add the chorizo and fennel. Fry for 3-4 minutes then add the paprika, chilli flakes and stir through for 1 minute.
2. Add the wine, fish stock, tomatoes and brown sugar. Bring to a simmer for 10-15 minutes. Season with salt and plenty of pepper.
3. Add the seafood and allow to cook through for 5 minutes. Do not over stir at this point or you will break the fish. Gently fold through half the parsley.
4. Ladle into bowls and sprinkle with the remainder of the parsley. Serve with warm crusty bread.
Share this:
More Food & Drink / Lunch