SPONSORED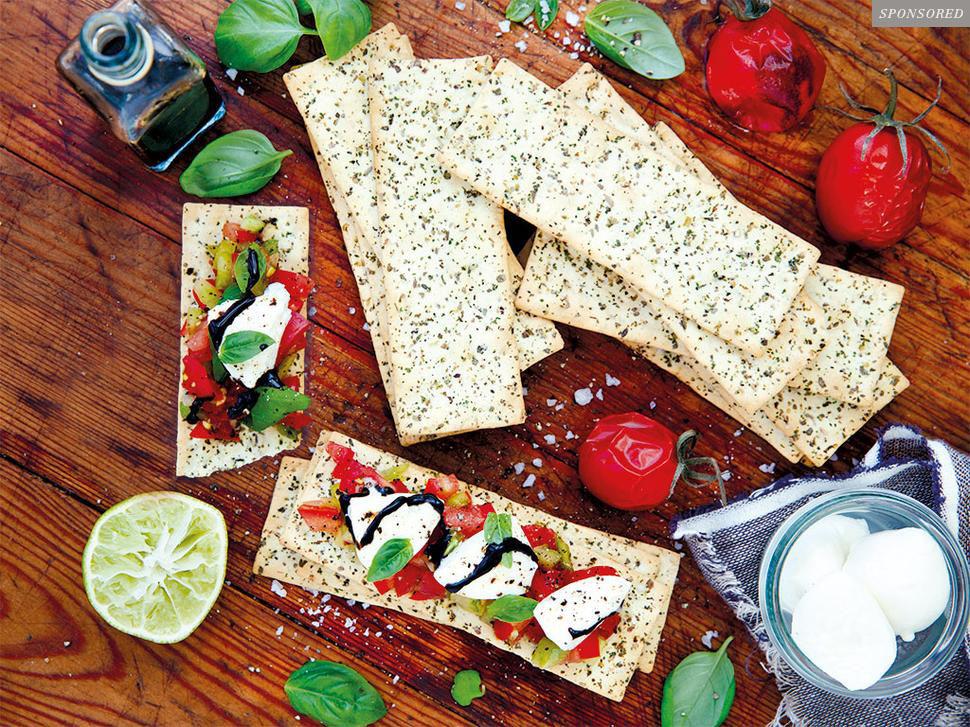 Recipe: Tomato, mozzarella and basil with balsamic drizzle
Wednesday March 11, 2015
For a fresh and filling entree, try teaming this Caprese-style topping with new Mixed Herb Flatbread by Huntley & Palmers. The light, crisp Flatbreads will elevate this simple snack to a sumptuous first course your guests will love.

TOMATO, MOZZARELLA AND BASIL WITH BALSAMIC DRIZZLE
Makes 20
•1 cup balsamic vinegar
•10 tomatoes
• ½ cup basil leaves, shredded
•1 Tbsp olive oil
• Salt and pepper
• 200g mozzarella, cut into slices to garnish
• Extra basil leaves
• Mixed Herb Flatbread by Huntley & Palmers
1. Place balsamic vinegar in a small pot and  bring to a simmer for 10-15 minutes or until  it has reduced to a quarter of the original volume. Remove and cool.
2. Chop the tomatoes into small pieces and place into a bowl. Just before serving fold through the basil and oil. Season with salt and pepper.
3. Top each Mixed Herb Flatbread with a spoon of tomatoes, slices of mozzarella, basil leaves and a drizzle of balsamic.
Share this:
More Food & Drink / Recipes