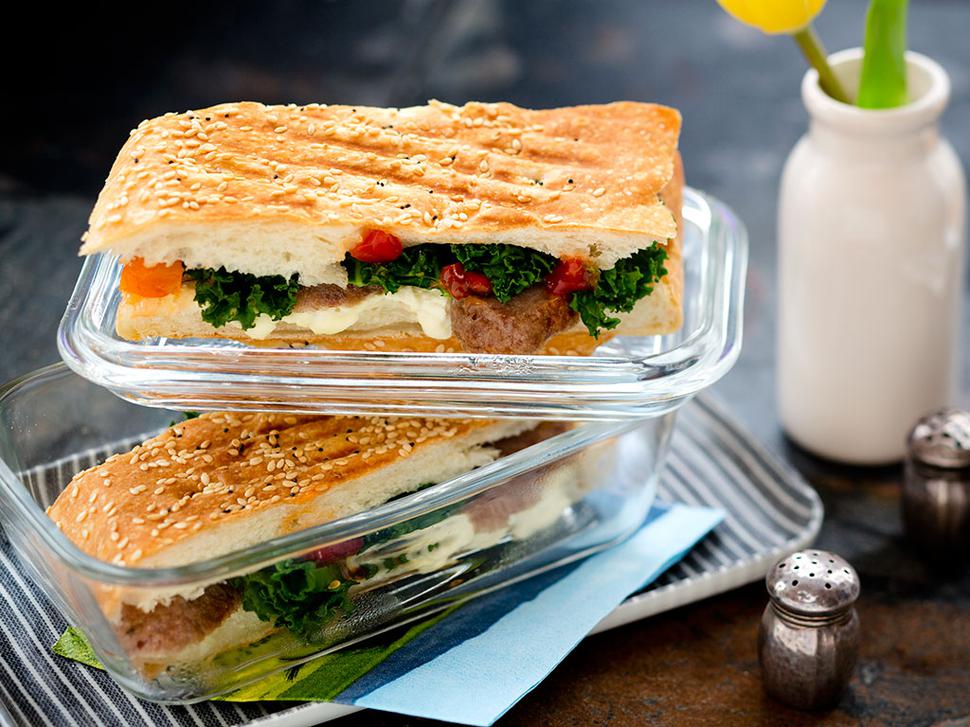 Recipe:Spicy Sausage Turkish Bread
Friday June 20, 2014
TURKISH BREAD WITH SPICY SAUSAGE, RICOTTA AND KALE 
Makes 4
• 4 fennel and pork sausages (or your favourite)
• 1 Turkish loaf, cut into pieces
• 4 Tbsp chutney
• 1 cup ricotta
• 4 leaves kale, spine removed
• Salt and pepper, to taste
1. Remove skin from sausage and flatten slightly. Fry in a pan for 4 minutes on each side until cooked through. Cool and slice lengthways into 3 or 4 pieces.
2. Split Turkish bread in half. Spread with chutney, and ricotta, then place sliced sausage and kale into each sandwich.
3. Preheat a toasted sandwich maker and cook Turkish bread until hot and crisp. Cut in half and enjoy while hot.
Share this:
More Food & Drink / Recipes